Learn more about Carole's time at UWECI as she plans for retirement at the end of this month.
The Monday after Thanksgiving marks the start of the Christmas season for some, but for Carole Dzingle, it marks the start of retirement. After eight years as United Way of East Central Iowa (UWECI)'s Senior Coordinator, Leadership & Annual Giving, Carole will start a much-deserved retirement as 2020 wraps up.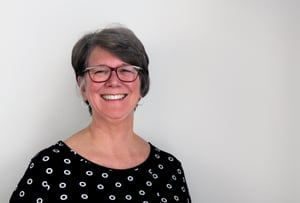 Carole first joined UWECI as a loaned executive (LE) and worked with the Resource Development team as part of the annual campaign. During campaign season, a permanent, full-time position opened—which Carole applied for—and she's been with the team ever since.
"I was looking for something that I hadn't done before," Carole said. "Working as a LE allowed me to work with different businesses and companies, and I enjoyed doing that, so I stayed."
As someone who worked in the medical field before coming to UWECI, Carole was hoping to find a job that gave her a similar feeling to her previous positions. Working with area companies and leadership societies allowed her to help people in a totally different capacity.
"When you work in the medical field for so many years, you see how you help people, and you get the same feeling when you're working here," Carole explained. "I knew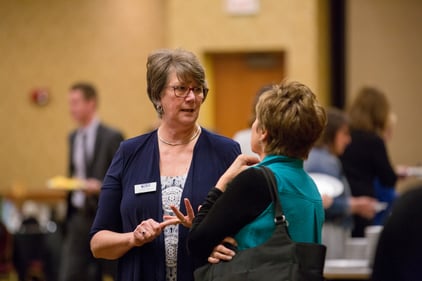 that the money we raised was going to good causes, and that we were changing the lives of people."
Along with working with area companies and campaign coordinators, Carole's work with Women United has been a consistent part of her time at UWECI. From hosting events like Power of the Purse to diaper drives for area agencies, seeing these women in action is, in Carole's words, "very powerful." In fact, Women United has raised over $67,500 from Power of the Purse alone since 2017.
"They're a great group of women to work with: they know how to get things done and better the community," Carole added.
Throughout her time at UWECI, Carole has interacted with numerous people, from team members to agency partners, but believes she will miss working with company coordinators the most after she leaves United Way.
"[The coordinators] are good people with very big hearts," she said. "I've enjoyed their creativity and innovation as we've worked on workplace campaigns over the years."
As for her retirement plans? Spending time with her grandchildren, and visiting other friends and family are at the top of her list.
"We'll continue to garden, golf and fish, too," she added. "It'll be nice to have more time to spend with the important people in our lives."