Read more to see how Women United supports our community through this fundraiser.
After pivoting original plans due to COVID-19, United Way of East Central Iowa's (UWECI) Women United Leadership Society hosted the annual Power of the Purse virtually on Tuesday, September 15. The event, which was co-emceed by Kristin Roberts, President & CEO of UWECI, and Jamie Henley, COO of Community Health Free Clinic, forwards Women United's mission of raising awareness and funds for local un- a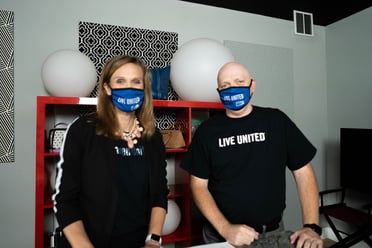 nd under-insured women in our community who need access to healthcare services.
Last year, funds raised by Women United members and events like Power of the Purse, provided 11,600 healthcare services for local women with the help of their three community partners: Eastern Iowa Health Center (EIHC), Community Health Free Clinic (CHFC), and Area Substance Abuse Council (ASAC).
Women United and UWECI would like to thank the following companies who helped make this typically in-person event possible in a virtual format:
This year's Power of the Purse—and UWECI's first virtual event— was a success with:
67 purses
A weekend stay at a cabin in Galena
A wine pull featuring 50 bottles of wine
And a total of more than $17,000 raised to help local women in need
When women support each other, incredible things happen!
Consider joining this passionate group of women by contacting Carole Dzingle today.