Three organizations. One mission. Learn how Boys & Girls Clubs, Tanager Place, & YPN are working together for our community.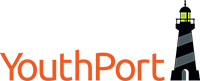 For more than 100 years, United Way of East Central Iowa (UWECI) has been working alongside our funded partners to break the cycle of poverty across our five-county service area. From education to financial stability and access to healthcare, we focus on areas that will help every individual and family reach their full potential.
Our first highlighted UWECI partner in our Breaking the Cycle of Poverty series was Young Parents Network (YPN). Today, we'll be talking about YouthPort—a collaboration between YPN, Tanager Place, and Boys & Girls Clubs of Cedar Rapids.
More like a referral network, YouthPort strives to break down barriers while holistically serving children and families in our community. The three organizations take time to look at how they can be more effective together, making YouthPort one of the first organic collaborations in the area.
"All of our hearts are rooted in the same place—we want to help and give back. We want to provide a safe-haven, resources, and expertise to people in need," said Tonya Hotchkin, Therapist and Director of Clinical Care at Tanager Place.
Oftentimes, families receiving services at one of the organizations could benefit from the services of the other without even realizing it. For example, children involved in Boys & Girls Club could benefit from counseling at Tanager Place, or Tanager Place could refer parents to YPN for classes. The connection between the agencies simplifies the process, helping these families and children thrive.
"Seeing how we can work together, and how it makes a difference for these families and kids in our community, has been the most fulfilling to see in person," said Dana Curtis, YPN's Communication Coordinator.
YouthPort proudly serves about 1,000 individuals and more than 250 families each week. From educational support and parenting guidance to music therapy and social development, YouthPort utilizes resources from each agency in a way that best serves the community.
"YouthPort can be kind of hard to grasp since it's all three of the organizations, but we're just bringing all of our services to one hub to better serve the community," said Sarah Hoeger, Director of Grants & Marketing at Boys & Girls Clubs of Cedar Rapids.
This collaboration has proven effective in the community, and in fiscal year 2018, YouthPort: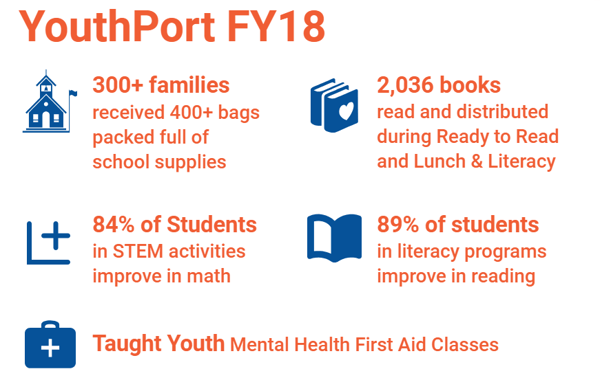 "YouthPort is a great example of dedicated and forward-thinking organizations coming together to serve people better. When we leverage each other's strengths and collaborate, we grow stronger as a community," said UWECI Senior Vice President of Community Building, Leslie Wright.