We're working to break the cycle of poverty, but what exactly does that mean? In this series, we'll be highlighting our partner agencies and programs to share more of what we do and how it's making a difference in our community.
For more than 100 years, United Way of East Central Iowa (UWECI) has been a critical partner in breaking the cycle of poverty, but what exactly does that mean?
It means we invest dollars, volunteers, and advocacy into the community. We partner with organizations and programs that bring change to our five-county service area. We work to help as many people as possible gain access to education, achieve financial stability, and have access to healthcare when and where they need it. And we do all of this because it helps our neighbors, family, and friends reach their full potential.
Throughout this new series, Breaking the Cycle of Poverty, we'll be highlighting some of our partner agencies and programs to share how they're impacting the community. Our first spotlight is on YPN.
YPN is a funded partner of UWECI, and in simple terms, our funded partners create a safety net for individuals and families during times of vulnerability. YPN has been providing prenatal and parenting support to those with children 0-5 for more than 32 years and continue to do so through consistent and inclusive education. Families working with YPN often grow stronger, become more accountable, and are prepared to help their children become school-ready. When parents receive support for both themselves and the healthy development of their children, both parties are more likely to lead successful lives—and that's the difference YPN is making.
One YPN success story is that of Athena and Kyle. Shortly after high school graduation, Athena and Kyle found out they were pregnant. They immediately started the prenatal program at YPN and participated in the newborn and preschool courses following the birth of their son. Even through times of financial instability or housing struggles, they remained committed to YPN in large thanks to the unconditional support they were receiving.
"YPN taught us a lot about what to expect and how to be the best parents."
UWECI provides support for YPN's Building Bright Futures program, which includes educational opportunities, family events, home visits, and the We Care Shop—an incentive-based store full of clothes, toys, books, diapers, baby food, and more.
YPN has experienced incredible success, and in fiscal year 2018: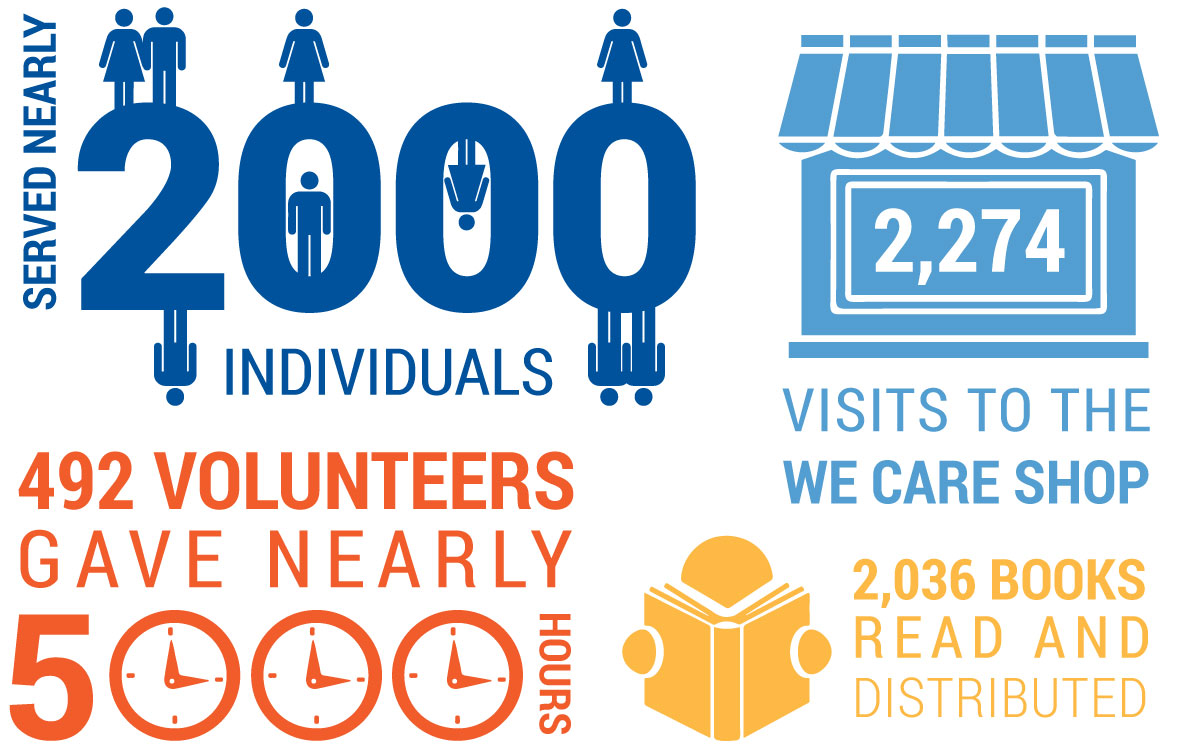 "We continue to invest in YPN because they get involved in the lives of young families early. They provide families with opportunities to build networks of support, learn critical skills, and gain resources they need to be successful, and we hope that contributes to breaking the cycle of poverty for as many families as possible," said UWECI Senior Vice President of Community Building, Leslie Wright.