Learn more about this year's United Way Loaned Executives.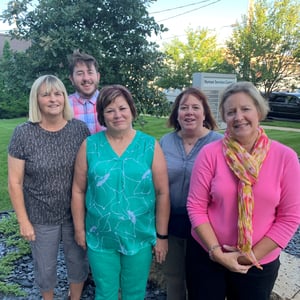 Campaign is officially here, which means companies and organizations of all sizes are having fun and getting busy supporting United Way of East Central Iowa (UWECI). This demanding time of year brings more work than usual, but there's one group of people UWECI can always count on to get us through: United Way Loaned Executives (LEs).
Simply put, LEs are members of our community who work with UWECI for three months every fall. In reality, though, they're much more than that. From meeting with company coordinators to delivering materials to presenting to groups of employees, LEs keep busy supporting workplace campaigns.
"Every day is different and that's what makes it so interesting," said first-time LE, Jackie Oliver. "After completing training, I was already off meeting with campaign coordinators, getting campaign folders ready, assisting organizations with their fundraising efforts, and attending kick-offs."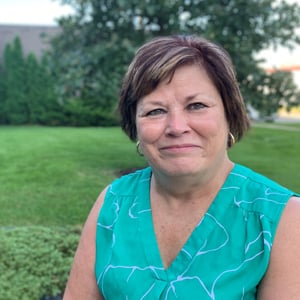 Each LE is assigned a portfolio of local organizations running United Way Campaigns. They serve as a point of contact to help generate ideas and provide guidance, and they work shoulder-to-shoulder with our Resource Development team to also strengthen community connections.
Oliver splits the finance & health portfolio with Kathy Harriott, who first served as an LE about ten years ago following the flood. She recalls it being a unique experience, but also extremely impactful. This year, she's excited to make a difference again.
"I'm most looking forward to connecting with the companies in our community," said Harriott. "Whether it's a small company or a large organization, it's fun and rewarding to increase their awareness and support the Campaign."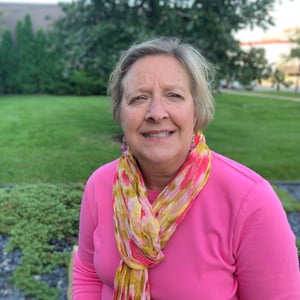 There are eight LEs this year, which Harriott describes as a "really good group."
"Everybody jumps in to help when someone needs it," she said. "Our schedules are often changing, but we all try to remain flexible."
The money raised during campaign helps us reach our goals in education, financial stability, and health and it's no secret that LEs are a reliable arm of support. Last year, nearly 64,000 people were served in our community!
"There is so much need in the community and I'm looking forward to seeing how we can be part of this year's campaign success" said Oliver.
Thank you to this year's LE sponsors: UnityPoint Health – St. Luke's Hospital, General Mills, Collins Aerospace, and Quaker Oats – Pepsico