Learn how area leaders are coming together to make a difference for our community.
For just over a decade, technology and access to information have changed the way people communicate and make decisions. Philanthropic communities across the globe have felt the shift and done their best to adjust to these rapid changes, United Way of East Central Iowa included.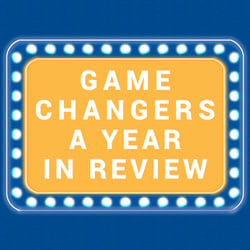 This year, we are doing things a little bit different when it comes to the Workplace Campaign.
In the past, we've had two to three Campaign Chairs who led the charge for campaign. They're passionate about UWECI's mission, often have their own mini-me's, and truly champion change for East Central Iowa.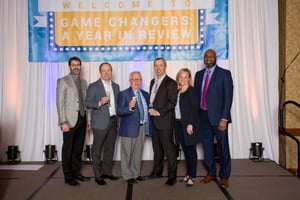 The changes in philanthropy require us to meet both current and potential donors where they're at, often having conversations face-to-face or over mediums they'd prefer to communicate let that be email, phone, social media, or something along those lines. The changes require more hands on deck.
So this year, we have a Campaign Cabinet of 20 local leaders who are leading the fight for our community! One of those leaders is Hugh Ekberg, President & CEO of CRST International, Inc.
"I first got involved with United Way, and giving to United Way, as far back as I can remember. So, my first job 30 years ago or so, I know I was contributing to United Way," said Hugh. In another community, Hugh had the opportunity to serve as a campaign chair.
"That was the first time I really, truly understood the value of United Way and the contribution it makes to the community," he said.
Next week, Hugh and the Cabinet will be hosting an event for other area leaders to come together. It's an opportunity to share their experiences with UWECI, its impact on the community, and how they can work together to fight for East Central Iowa.
"I'm very honored to be involved as a member of the campaign cabinet," said Hugh. "As we say; this is our United Way, this is our community, and we can't fail those in need."
Learn more about Hugh, next week's event, and his commitment to UWECI in the video below.