We are hiring! Learn more about the LE position and why it's crucial to the success of campaign.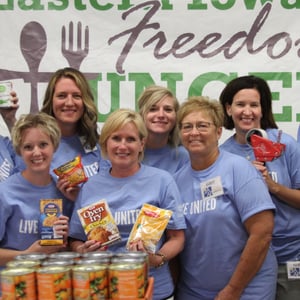 Campaign is just around the corner, and with an influx of work during this time of year, we have a group of individuals who are essential to the success of campaign: Loaned Executives (LEs).
LEs work with United Way of East Central Iowa's (UWECI) Resource Development team from mid-August to late November. Responsibilities for the position include everything from planning corporate campaigns and engaging volunteers to reaching out to new organizations and researching opportunities for growth.
This role requires strong communication skills, organization, and prioritization. Working with a portfolio of campaigns will also require flexibility and the ability to identify trends. The money raised and awareness generated during campaign helps us work with our community partners to address East Central Iowa's toughest challenges.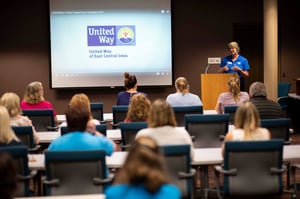 "When I started as an LE, I didn't exactly know what United Way was," said former LE, Gwynne Whitson. "But the position was very hands-on. I got to see first-hand the hard work United Way and its partners were doing, I met a lot of new people, and it was nice to know that I had a part in impacting our community."
To say LEs are important to campaign is an understatement.
"Now, more than ever, our Loaned Executives are vital to the work and impact UWECI has on every person in our community," said UWECI Annual Campaign Coordinator, Arthur Kim. "Being a Loaned Executive is not only a fun and rewarding experience, but one that truly makes a difference and changes lives."