Learn more about this month's Women United Member, Jessica Johnson!
Tell us a little bit about yourself. What do you do for fun?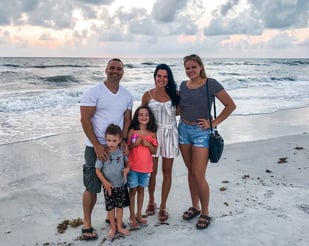 My husband, Kevin, and I have three children: Madison (20), Sienna (8), and Gabe (5).
Madison studies engineering and is on the women's volleyball team at Dominican University. Sienna is a student in the College Community School District and enjoys soccer and dance, while Gabe is in preschool and enjoys t-ball and soccer. Gabe was diagnosed with Autism at age 2, and our journey with Autism has had a profound impact on our family. Being a special needs parent has challenged me to be more patient, empathetic, and stronger than I ever imagined possible.
My professional path has been unique! I left a successful career in the nonprofit sector to be a stay-at-home mom in 2014. After spending four years focusing on my family, I returned to my career. I recently celebrated my one-year anniversary as the Community Relations and Development Manager with VenuWorks of Cedar Rapids!
In addition to spending time with my family, some of the things I enjoy most are volunteering, yoga, running, and travelling.
What's something unique that people don't know about you?
I used to be an avid runner and qualified for the Boston Marathon while running the Chicago Marathon in 2009.
What causes are you most passionate about?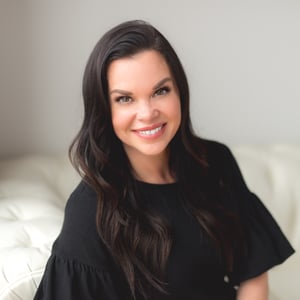 I am passionate about inspiring and empowering others and I believe the best way to create meaning in your life is to better the lives of the people around you. I'm very passionate about Autism advocacy, specifically as it relates to education and recovery.
Why did you decide to get involved with United Way and Women United?
Giving back has always been important to me. I became involved with United Way when I learned about all the agencies and services it supports, and the number of people impacted in our community. I specifically chose Women United because of the assistance we provide to women right here in Eastern Iowa. Perhaps the most important service Women United provides is mental health navigation & care coordination. This goes beyond addressing the immediate need and identifies underlying issues, then connects women with resources in our community so that they can get the help they need to live healthier, more productive lives.
Do you have any advice for others who want to be more active in the community?
Find a cause that aligns with your passions and get involved! There are so many individuals and organizations who need your help. Even a small amount of time, talent, or treasure can make a big difference. We are fortunate to live in a community that offers an abundance of opportunities to give back, and if you're not sure where to start, United Way offers an online volunteer matching site—Volunteer Now—that can connect you to volunteer opportunities that fit your experience and interests.