Learn more about Stephanie's passion for families and children, and her involvement with Women United.
Tell us a little bit about yourself. This could include where you are from, where you work, what you like to do in your free time, etc.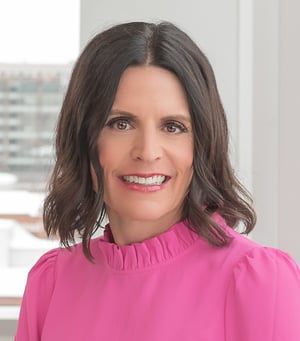 After moving around several times, my family settled in Cedar Rapids while I was in elementary school, so I like to say I was raised here. I attended the University of Iowa found my way to Des Moines and my career a few years after graduation. For the past 18 years, I have been a Benefits Consultant with Holmes Murphy, the last 12 over here in Cedar Rapids. My husband, Tim, and I have 13-year-old twin boys and an 8 year-old daughter who all keep us busy. We enjoy spending time outdoors, traveling, watching the kids sporting events, trying new recipes, and staying active with our new puppy.
What's something unique that people don't know about you?
I love a good card game…euchre, poker, gin, Crazy 8's, you name it, I'll play it! And if I do not know how, I would love to learn. I have found a lot of great conversations with people of all ages come from a good card game.
What would you say is your motto or a quote you like to live by?
Stand strong, believe in yourself, chase your dreams.
What causes are you most passionate about? What are your favorite ways to give back to the community?
Anything that helps support families and children. As a mom, I want to teach my kids the importance of giving back, as we all find ourselves in need at some point in our lives. I enjoy volunteering in the classroom, helping to organize a fundraising event or providing donations to organizations with a purpose of helping families and children live and learn.
Why did you decide to get involved with United Way and Women United?
Working in the health insurance industry, I understand the significant cost and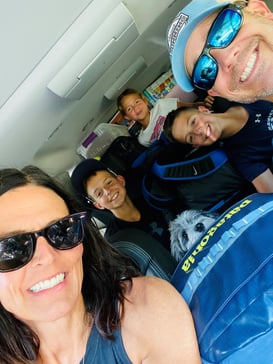 access hurdles present in our health care system. I believe being able to seek care early can help support healthy lives and habits and reduce the risk of problems later. Women United is focused on just that: creating access to healthcare services and unmet needs for women and their children in Eastern Iowa.
Do you have any advice for others who want to be more active in the community?
Do not wait to get involved! Help is welcomed and extremely valued all around, especially after the events of this past year. Even the smallest tasks can make a real difference. Find an organization that impacts something you have a passion for as it may create opportunities to develop new skills or build on existing experience.