Learn more about Brooke and why Women United is so important to her!
Tell us a little bit about yourself. This could include where you're from, where you work, what you like to do in your free time, etc.
Cedar Rapids has always been my home! I recently celebrated my two-year work anniversary at Transamerica. My husband, Ryan,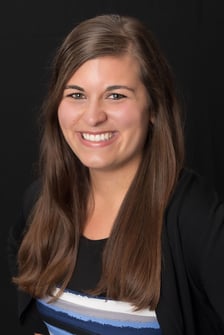 and I have two fur babies: Mia (German Shepherd) and Cleo (Tabby Cat). We are thrilled, and so thankful, to welcome a baby boy into our family soon, too! Ryan and I like to spend time outdoors, go to concerts and sporting events, and we would love to travel to Scotland on our next vacation.
What's something unique that people don't know about you?
My family and I are Native American and descend from the Cherokee and Iroquois tribes. I have been to traditional ceremonies and pow-wows.
What would you say is your motto or a quote you like to live by?
"Be the person you needed when you were younger." I strongly believe youth need mentors outside of their immediate familial circle to help support their development and goals.
What causes are you most passionate about? What are your favorite ways to give back to the community?
Ensuring children receive the education, nutrition, shelter and care they need is the area I am most passionate about. I love to volunteer at HACAP for the Operation Backpack program. I participated in YPN's Lunch & Literacy program by reading to students over the summer and have also provided childcare during YPN group meetings. Those are just a few ways to get involved; I wish I could do even more!
Why did you decide to get involved with United Way and Women United?
People intrinsically want to belong to a community, so to serve alongside individuals committed to the same goal of creating community and working towards solutions is where I want to invest my time. During my previous job as a social worker at Mercy Medical Center, I referred patients to many resources and services provided by United Way partner agencies. If a patient did not have insurance, then we would direct them to visit the Community Health Free Clinic for follow up care. For those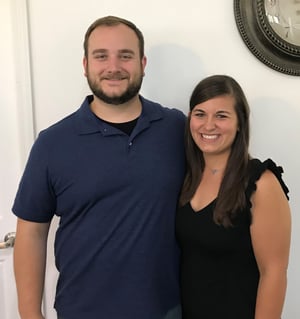 transitioning from the behavioral health unit, we would often create discharge plans in collaboration with agencies like ASAC. To see firsthand the unending need of those in our community, as well as to witness the nonprofits working tirelessly to support those needs, is worth every effort to rally behind and provide support. To know Women United focuses specifically on the physical and mental health needs of women in our local community is so critical.
Do you have any advice for others who want to be more active in the community?
Get started right now. Finish reading this blog and make the call! Bring a friend to volunteer with you, too! Find an organization with a mission that aligns with your passion. Being involved is not only rewarding for you, but these incredible organizations rely on volunteer resources like you and your strengths.