Get to know our three Summer AmeriCorps VISTAs and Community Building intern!
Earlier this month, four individuals—three AmeriCorps VISTAS and one Community Building intern—joined the United Way of East Central Iowa (UWECI) team for the summer. We sat down with them to learn more about why they wanted to work for UWECI, what they're passionate about, and what they like to do in their free time.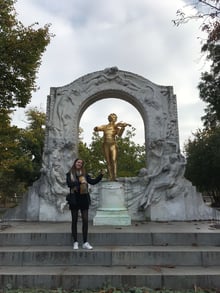 Anna Kolln joined our Community Building team as a Planning & Research Intern. Originally from Cedar Rapids, she's a rising junior at Dartmouth College, where she studies chemistry and German studies.
Brayden Harris is a junior data science and environmental philosophy major at Augustana University. He is one of our three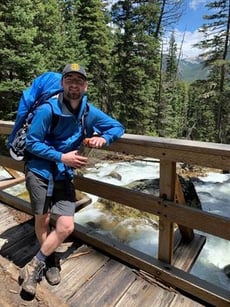 AmeriCorps VISTAS—individuals who build capacity and strengthen organizations that alleviate poverty— and will be working with Disaster Response.
Katie Andreasen is one of two Resource Needs VISTAs and will be starting her junior year at Luther College this fall. She is double majoring in social work and political science, with plans to work in the public policy field after graduation.
Our second Resource Needs VISTA, Kyle Scheer, is a senior studying information systems at the University of Iowa. After finishing his final class this summer, he will be joining AmeriCorps National Civilian Community Corps (NCCC) in Sacramento as a Team Leader in September.
Take some time to learn more about Anna, Brayden, Katie, and Kyle through their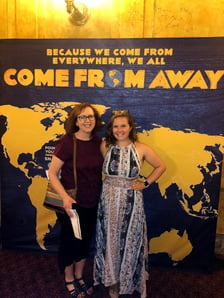 responses below!
What are you most excited to learn at United Way of East Central Iowa this summer?
Anna: I first worked with United Way in high school at Iowa BIG, where my team developed a texting service for 2-1-1. This summer, I'm looking forward to using data analysis to improve equity in our community during the pandemic and beyond.
Brayden: I hope to learn a lot about all the different facets of emergency management and if this is something I want to continue to do with my career.
Katie: This summer I am excited to increase my knowledge of, and make connections with Linn County resources, and dive into the world of health insurance/social welfare programs.
Kyle: I am hoping to learn more about non-profits in the Cedar Rapids area, and United Way's role in supporting them.
What do you like to do in your free time?
Anna: In my free time, I like to play the violin and dance.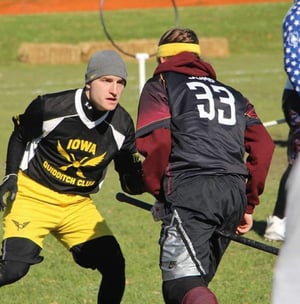 Brayden: I love pretty much anything outdoors, including backpacking, climbing, and snowboarding just to name a few!
Katie: In my free time, I love to participate in, and volunteer for local theater productions with my mom.
Kyle: I played Beater, Chaser, Seeker, and Snitch-Runner for the Iowa Quidditch Club, so if you want me to ramble about the beautiful mess of a sport that is muggle quidditch, I will, without hesitation.
Thank you to all four of you for giving your time to UWECI this summer and to improving our community! Stay tuned for a blog from our VISTAs and intern later this summer, where they'll recap their contributions to making East Central Iowa a better place.