Learn more about our new Accounting Coordinator in her spotlight blog.
At the end of January, Mystic Henningsen joined our team as the new Accounting Coordinator. Learn a little bit more about her, why she wanted to work for UWECI, and more about her through her responses below!
Tell us about where you're from, where you grew up, etc.
I grew up in Sibley (home of the highest point of elevation in Iowa) with my parents and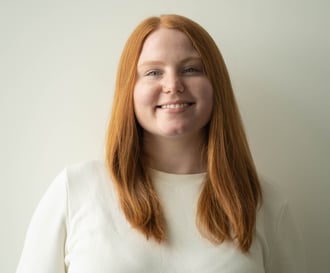 older brother. I went to The University of Iowa and have been living in Iowa City since graduation. Go Hawks!
What would you say is your motto or a quote you like to live by?
"Breathe love in, breathe love out." I'm not sure if there is a specific person this quote has been attributed to, but I hear it a lot in yoga and meditation classes. I use this to remind myself to keep hitting the refresh button for self-love and kindness with every breath. While also sending happiness and love out to others around me. This always calms me in times of turbulence either in my mind or in my environment.
What are you most excited for in your new role at United Way?
As a transplant to the area, I'm very excited to become more a part of the community. I really believe in United Way's mission and values as a company and am excited to join the Finance and Administration team!
What is something on your bucket list that you haven't had a chance to complete yet?
I've always wanted to go sky diving! I'm afraid of heights, but for some reason I think I would really enjoy the adrenaline rush!
What are your hobbies/what do you like to do for fun?
I love being outdoors and enjoy hiking and kayaking with my fam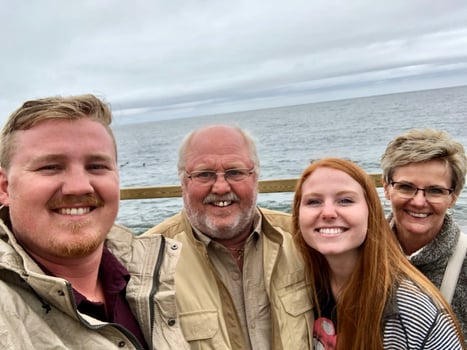 ily. I also love to cook and have probably watched every food related show on Netflix.
What do you enjoy most about your job/the field you work in?
I enjoy the structure and organization of working in finance and accounting. Seeing all the moving parts of an organization come together during a reconciliation or budgeting process is very satisfying.
Do you have any pets? Tell us about them!
I don't have any pets but I'm an auntie to Ollie, my brother's Australian Shepherd. He's a very adventurous and playful 4-year-old that loves to bark at every bird or squirrel he sees and cuddle with you while watching a movie.