Learn more about our new Content Specialist in her spotlight blog!
Ashley Pudil joined our Marketing and Communications team last month as the new Content Specialist. Get to know a little more about Ashley through her responses below.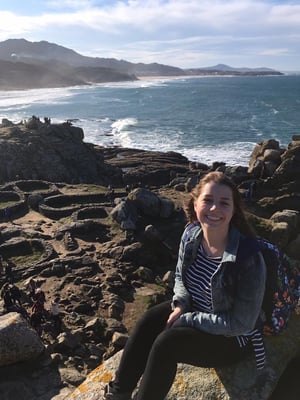 Tell us about where you're from, where you grew up, etc.
I'm a Cedar Rapids native! I grew up a couple blocks away from Czech Village and have many memories of trips to Sykora Bakery and the antique shops with my grandparents. Living so close to a history-rich part of Cedar Rapids was an awesome part of my childhood.
What would you say is your motto or a quote you like to live by?
"Your dreams are valid. And on your path, you are never denied—only redirected."
I love the meaning behind this quote. I'm a firm believer that there's no such thing as a stupid dream, and when things don't work out as planned, something better is around the corner.
Why did you want to work for United Way?
I wanted to help positively impact the community I grew up in. United Way is making a difference in the lives of so many individuals and families, and when I learned more about the work they do, I knew I had to be a part of it.
What is something on your bucket list that you haven't had a chance to complete yet?
Visiting Niagara Falls! I've only ever seen pictures, so this trip is at the top of my list.
Who inspires you and why?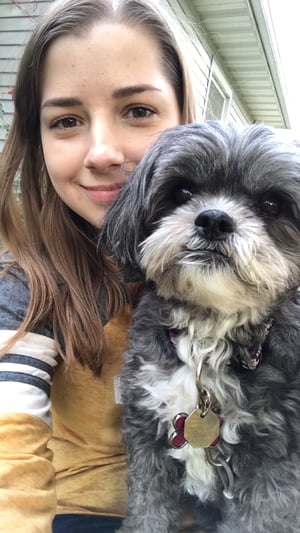 My mom, hands down. Her work ethic and positive attitude are qualities I try to emulate every day.
Where is your favorite place in the world?
This is such a hard question, because I am connected to so many wonderful places for different reasons! However, my mind keeps coming back to Santiago de Compostela, Spain. I spent six months studying abroad in Spain during college. My time abroad pushed me to be the fullest version of myself. Santiago is— and always will be— a place of creativity, excitement, and magic for me.
Build the perfect sandwich… go!
I'm not a fan of deli meat, so my perfect sandwich is a grilled cheese with white cheddar, goat cheese, tomato, basil, and a hint of garlic on Italian bread. So good!
Do you have any pets?
I have a soft spot for small dogs. My lhasa poo, Sophie, is a sweet and sassy cuddle bug. My fiancé has two miniature schnauzers, Oscar and Misty, who are playful and full of energy. There's never a dull moment with those three!