Learn more about our Angelica and her role at UWECI in her spotlight blog!
Angelica Vannatta recently joined the United Way team as the new Senior Manager, Volunteer Engagement. Learn more about Angelica through her responses below!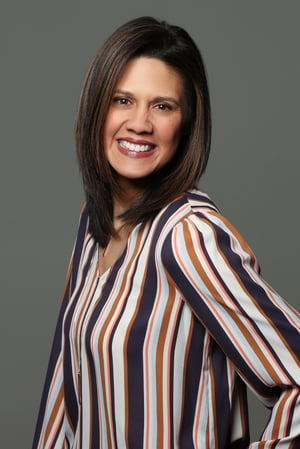 Tell us about where you're from, where you grew up, etc.
I'm a military "brat" born in Heidelberg, Germany, but after moving every two years with my family, we finally settled in Marshalltown when I was in 2nd grade.
What hobbies do you have? What do you like to do in your free time?
I love 80's music, movies, and pop culture. I know every scene in Top Gun: I even choreographed my try-out routine to the movie's theme song for the color guard team in high school! You can also find me cheering for the Hawkeyes or Steelers (cue "Renegade") during football season. In my free time, I enjoy visiting museums, solving jigsaw puzzles, and spending time with my twin granddaughters.
Why did you want to work for United Way?
I'm dedicated to the well-being of vulnerable populations, and I'm passionate about creating community and social change through United Way. I'm excited to have an active role in improving the lives of others while directly supporting the work of our entire non-profit network.
Where is your favorite place in the world?
On the beach with a sangria in each hand!
What are some personal and professional goals you have?
My professional and personal goals are to improve the lives of others, strengthen communities, and create positive social change. I am a strong advocate for civil and human rights and passionate about breaking the cycle of generational poverty. My daily mission is to restore hope, inspire action, and empower individuals!
Build the perfect sandwich… go!
Anything with peanut butter is delicious.