Learn more about these three groups-- each of which does something truly special for our community.
Congratulations to all our finalists! The winner of the Visionary Partnership Volunteer Award is...
Because celebrating volunteers is so important, we just couldn't want to wait to announce our finalists. So, we are going virtual! Winners in this category will be announced during National Volunteer Appreciation Week, April 19-25. Winners will be presented with their award plaque and a $500 donation to a nonprofit of their choice at a later time when social distance recommendations are lifted.

The Visionary Partnership Volunteerism Award honors a bold and innovative individual or group who—through collaborative volunteer efforts—is a visionary in creating solutions to meet the needs of the community. Thanks to your votes, the following individuals have been selected as finalists in this category:

Name: Children of Promise
Organization where nominee volunteers: Tanager Place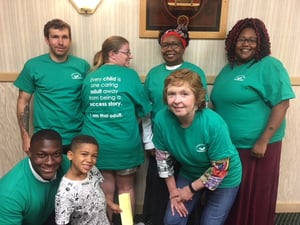 The Children of Promise mentors at Tanager Place are doing something that is truly special – impacting the life a child with a family member who is incarcerated, on probation or on parole. COP mentors embrace children of incarcerated parents, empowering them to break the cycle of intergenerational involvement in the criminal justice system.

COP mentors and mentees meet as a group twice a month for games, events, team building activities, group discussions and help with academics. Each mentor is paired with a youth for one-to-one interaction and relationship building. Together they participate in education programs, community events, and positive activities. The mentor ensures their mentee can get to sports practice and games and attends school events – enabling them to fully and confidently participate in healthy activities.

Mentors in COP take an interest in a child's aspirations; provide them with exposure to new experiences, opportunities for career exploration and a fresh perspective on their future. Collectively, they donated 2,016 hours to Tanager Place in 2019.

Name: Chuck & Carol Bildstein
Organization where nominee volunteers: Chelsey's Dream Foundation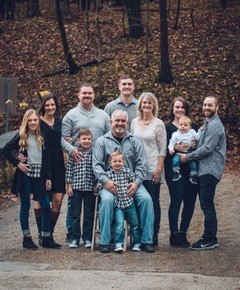 Chuck and Carol Bildstein created Chelsey's Dream Foundation following the death of their beloved Chelsey from ovarian and uterine cancer. The foundation helps parents offset the high costs of adoption. Chuck and Carol spend countless hours managing fundraisers, writing grants, and connecting with donors.

The most impactful part of Chuck and Carol's work is the connections they make with families. Families that have received support feel a connection to Chelsey's family and to the other families supported by Chelsey's Dream Foundation. Not only have Chuck and Carol created a network among the adopting families, but they have a wonderful ability to recruit and maintain many volunteers to support their work.

Chuck and Carol have donated between 400 and 500 over the course of 2019.


Name: Iowa Giving Crew
Organization where nominee volunteers: Iowa Giving Crew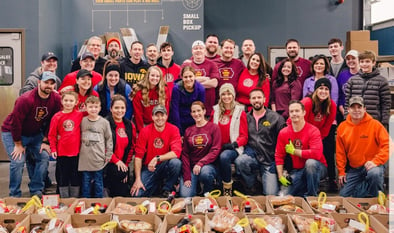 In 2017, members of the Iowa Giving Crew started a Thanksgiving meal program called Operation Give Birds. The need was identified by a prank when people were trying to get a free meal at Thanksgiving. The families that contacted Iowa Giving Crew members said they did not have the resources to buy a dinner themselves.

In 2017 the Iowa Giving Crew members raised money to provide 80 meals, which was completed over a 7-day period. This number grew to 280 meals in 2018, and 545 meals in 2019. Iowa Giving Crew was also able to partner with other local non-profits to pinpoint where these meals would be best utilized. Due to successful fundraising efforts, Iowa Giving Crew had money left over to provide Christmas gifts to families in need.

During their work in 2019, Iowa Giving Crew donated 370 hours to the community.

Congratulations to all our finalists! The winner of the Visionary Partnership Volunteer Award will be announced next Saturday, April 25 on our blog and social media channel. Stay tuned to see who the winner will be!