Learn about our next three finalists-- all of which have dedicated thousands of hours to giving their time making our community a better place.
Congratulations to our finalists! The winner of the Lifetime of Service Volunteer Award is...
Because celebrating volunteers is so important, we just couldn't want to wait to announce our finalists. So, we are going virtual! Winners in this category will be announced during National Volunteer Appreciation Week, April 19-25. Winners will be presented with their award plaque and a $500 donation to a nonprofit of their choice at a later time when social distance recommendations are lifted.

The Lifetime of Volunteer Service Award recognizes and celebrates an individual who has shared their skills through volunteering and positively impacted the community throughout their lifetime. Thanks to your votes, the following individuals have been selected as finalists in this category:

Name: John Brandt
Organization where nominee volunteers: HACAP, Iowa Legal Aide, Eastern Iowa Health Center, State Historical Society, St. Paul's Methodist Church
Number of Hours: Thousands of hours over 20+ years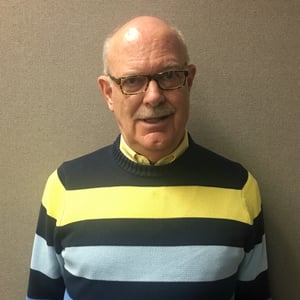 John Brandt has been a long time HACAP board member and currently serves as the board president. The agency's mission is also a good testament to John's work ethic and hope for the greater community. In addition to volunteering on the board of HACAP, John has volunteered his time at Iowa Legal Aide, Eastern Iowa Health Center, the State Historical Society, and St. Paul's Methodist Church.

John has made serving the community a priority in his life, especially helping at-risk individuals. He has provided seniors with access to food, translated documents for families who do not speak English, and uses his leadership skills on the finance committee at his church. Because of his work with the Eastern Iowa Health Center, John was an instrumental part in Cedar Rapids receiving a federally qualified health center. Because of his dedication to this project, at-risk individuals can now utilize this much needed service.

Name: Marj Nejdl
Organization where nominee volunteers: National Czech & Slovak Museum & Library
Number of Hours: 20,000 hours over 45 years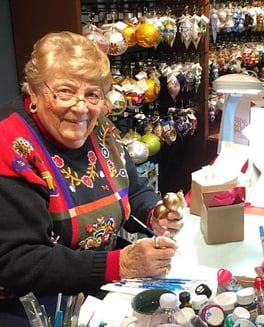 An avid volunteer for all things Czech heritage, Marj shares her time and talents through teaching Czech egg decorating classes, volunteering at the museum's reception desk, and personalizing hundreds of ornaments in the museum store. Her involvement extends to various additional organizations in the community, including DAMSKA Czech Ladies Educational Society, Czech Heritage Foundation, and Sokol Cedar Rapids, among others.

As an artist, Marj has worked on numerous projects for the museum, including the museum's little library, the museum logo, and ornaments. She personalizes several hundred ornaments a year commemorating births, anniversaries and other memorials. She impacts visitors every day, including one who needed to replace a broken personalized ornament from 15 years ago of a child who had passed. Her generosity meant more than words could say.

Marj's long lasting change is her legacy of giving and generosity as inspiration to others. She does what she is passionate about most: sharing her heritage through arts and other projects and encourages future generations to take an interest in their heritage through her work.

Name: Claire Sharp
Organization where nominee volunteers: Mercy Medical Center, Riders Club, St Jude's Parish and schools
Number of Hours: 10,000 hours over 46 years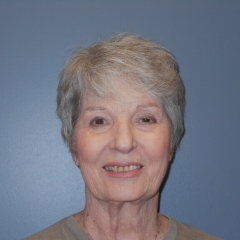 A volunteer for 46 years, Claire supports not only Mercy, but her community with the Riders Club and St. Jude's Church. She has volunteered in several different areas in the hospital and has done anything from delivering patient mail to training new volunteers and participating in commercials and photo shoots.

Claire is active in Riders Club and is a supporter of St. Jude's funeral meals and the Sweet Corn Festival. In the past, Claire chaired many committees for the festival and donated her time whenever she could. Additionally, Claire was a founding member of the "Grateful Grannies" group: an organization that supports underprivileged students in the metro area with basic needs to Christmas Gifts.

With a variety of involvement across multiple organizations, Claire's lasting impression on Mercy's patients, staff and volunteers will be her legacy.

Congratulations to all our finalists! The winner of the Lifetime of Service Volunteer Award will be announced next Friday, April 24 on our blog and social media channel. Stay tuned to see who the winner will be!