Learn about three emerging volunteers in East Central Iowa who are committed to improving the community we live, work and play in.

Congratulations to all our finalists! The winner of the Emerging Volunteer Award is...
Because celebrating volunteers is so important, we just couldn't want to wait to announce our finalists. So, we are going virtual! Winners in this category will be announced during National Volunteer Appreciation Week, April 19-25. Winners will be presented with their award plaque and a $500 donation to a nonprofit of their choice at a later time when social distance recommendations are lifted.

The Emerging Volunteer Award honors individuals in high school, college, or young professionals under the age of 40 who have made significant volunteer contributions to improve the community. Thanks to your votes, the following individuals have been selected as finalists in this category:

Name: Andre Dawson
Organization where nominee volunteers: Imagine for Youth Foundation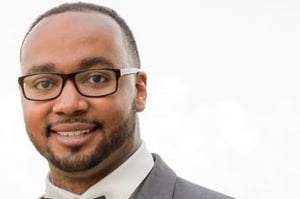 Andre is a volunteer fundraiser and director of the Imagine For Youth Foundation. He has raised thousands of dollars to assist impoverished youth in our community, and has provided school supplies, shoes, and support to children in the Cedar Rapids area. Thanks to his volunteer efforts, he has provided close to 150 backpacks with school supplies to Grant Wood Elementary and gift cards to low-income families for Thanksgiving dinners.

Andre is also championing a new program as part of the foundation, Iowa Kicks for Kids. This program was able to provide all 250 students at Garfield Elementary with new Nike shoes and new backpacks filled with gifts.

In 2019, Andre gave 257 hours of volunteer time.


Name: Mallory Hillman
Organization where nominee volunteers: Aging Services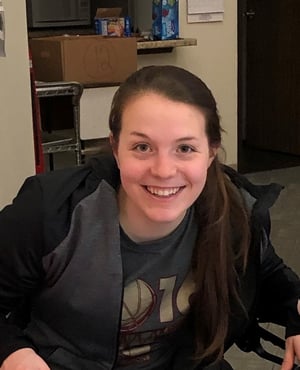 Mallory has been involved with the Intergenerational Connections program with Coe College and Aging Services since the program formed in 2017. She has been vital in making this program a success, as she organizes several of the group activities for both her peers and older adults to participate in. Because of this, the clients of Aging Services have more opportunities to socialize and develop new friendships.

Social isolation is directly related to many health issues, both physical and mental, and thanks to Mallory's work within this program, older adults in our community are facing less social isolation and loneliness. After participating in this program, many older adults say their overall well-being has improved and they feel more connected to the community.

Mallory donated 70 hours of volunteer time in 2019.


Name: Nick Soyer
Organization where nominee volunteers: United Way of East Central Iowa (VITA), Big Brothers Big Sisters, Kirkwood Financial Literacy Fair, Clothe-a-Child, Habitat for Humanity Build Days, CR Park Cleanup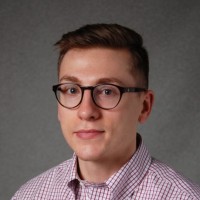 Nick is a well-rounded go-giver. On one hand, he has rolled up his sleeves to help paint or construct homes, while on the other he's contributed his financial knowledge to local communities by assisting with tax preparation and financial literacy.

Nick has been a part of some of the most lasting volunteer actions a person can take. He has contributed significantly to the cultivating of a city, a home, a child, and literacy. Additionally, he is the leader of philanthropic efforts for the GreatAmerica Network Group. He leads by example in volunteerism and has generated a group of people in the company who want to give back with him. By building out the efforts in this group, he has left a program at GreatAmerica that will be utilized for many years to come.

In 2019, Nick donated over 50 hours across all organizations he volunteers with.

Congratulations to all our finalists! The winner of the Emerging Volunteer Award will be announced next Wednesday, April 22 on our blog and social media channel. Stay tuned to see who the winner will be!