Learn more three area companies who go above and beyond to serve our community.
Congratulations to all our finalists! The winner of the Civic Business Volunteer Award is...
Because celebrating volunteers is so important, we just couldn't want to wait to announce our finalists. So, we are going virtual! Winners in this category will be announced during National Volunteer Appreciation Week, April 19-25. Winners will be presented with their award plaque and a $500 donation to a nonprofit of their choice at a later time when social distance recommendations are lifted.

The Civic Business Volunteer Award honors a community-minded business that demonstrates sustainable and transformational volunteer efforts to create a culture of community engagement. Thanks to your votes, the following individuals were selected as finalists in this category:


Name: The Accel Group Foundation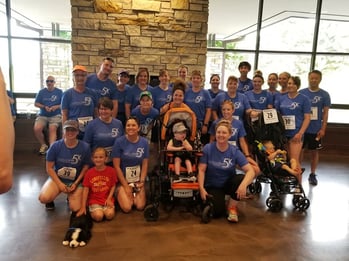 Organization where nominee volunteers: United Way (Day of Caring); HACAP Back Packs Program; Feed Iowa First; Friends of the Family, Waverly Area Veterans Post; Hope Walk; Gems of Hope, Hall Perrine and University of Iowa Hospitals and Clinics

The Accel Foundation (AF) makes impacts all over Eastern Iowa nonprofit communities with volunteer hours and projects each month, the AF creates a different opportunity for employees to volunteer time, money or support to a local nonprofit in some way. Among their many fundraisers, the AF served as the key organizer who initiated the first ever Day of Caring in Waverly, and also hosted a Feed Iowa First garden where staff volunteers plant, weed, and harvest tomatoes, squash, celery, and kale for local food banks.

The AF tries to maximize its reach to non-profits through employee engagement, volunteerism, financial donations and networking. Every Accel employee is given 3 days of volunteer time to use each year within their community and is always looking to help other organizations.

Over the last year, the group donated over 500 hours of time to the community.


Name: Cedar Rapids Bank and Trust
Organization where nominee volunteers: Horizons, A Family Service Alliance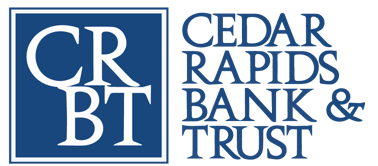 Cedar Rapids Bank & Trust (CRBT) has great involvement in Horizons' mission to provide help and hope to underserved populations in the Cedar Rapids community. Josh Moore and Brittney Clarke serve respectively as Chair and Vice Chair of the agency's board of directors and have encouraged this initiative. CRBT also delivers two Meals on Wheels routes on a weekly basis.

Through the bank's efforts, 20 older adults in the Cedar Rapids area get not only a hot meal but positive interaction with leaders in the community. Thanks to the guidance of Brittney and Josh there is a renewed focus on fundraising and development within the Horizons agency, resulting in a 154 percent increase in donations from year-to-year. Without CRBT's involvement in Meals on Wheels routes, Horizons staff would need to step in on delivery, taking them away from their primary responsibilities.

CRBT has donated 300 hours to Horizons.


Name: WESCO Industries' The WAVE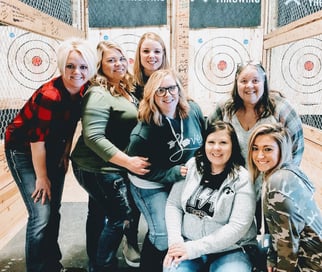 Organization where nominee volunteers:Good Samaritan Thrift Store, Journey Church, St. Rose, TAP, Denison CDC, Odebolt Care Center, Denison Care Center, REED House, Eventide, Crossroads of Crawford County, Manilla Bingo, and Crawford County Memorial Hospital.

Members of The WAVE have helped the community in a variety of capacities during 2019. Litter removal, folding church bulletins, decorating Santa Houses, and fostering a Little Library are just a few of the activities members have participated in.

More than anything, individuals who participate in this group are encouraged to explore and volunteer in the community in which they live. Each volunteer has their own interests and looks for opportunities to give back in a way that they enjoy.