Learn how volunteering in a new city led to a "big" friendship.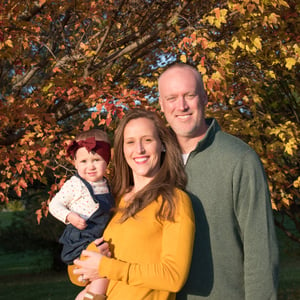 Moving to a new town can be an intimidating venture. So, when Ben and his wife Annie found out they would be moving to Cedar Rapids, they decided to use volunteering not only as a way to give back but meet people, too.
"I had always been interested in Big Brothers Big Sisters and I thought it would be a good opportunity to grow in the community," said Ben about choosing to add a "little brother" to the family. "I always had good mentors growing up—coaches or family. I knew it was an important part of my life and thought it would be good to return the favor."
Big Brothers, Big Sisters of Cedar Rapids and East Central Iowa, a United Way of East Central Iowa (UWECI) nonprofit partner, matches adult volunteers, "bigs," with children in our community, "littles." Adults who are eager to positively impact a child and improve their community at the same time are encouraged to give a couple hours, a couple of times a month to build the friendship.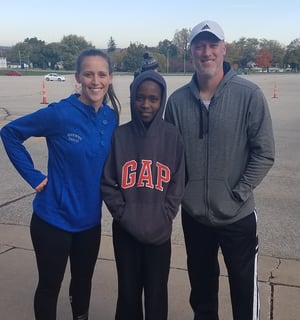 Ben and his wife have been building their relationship with their "little" for almost 3 years. "I get to do a bunch of different things with my "little brother" Jonathan that I otherwise wouldn't be doing. Whether it's going to arcades, Kernels games, playing board games, hanging out at a coffee shop, go-carting; these aren't necessarily things my wife and I would do on a free weekend, so I like doing that with him.," Ben stated.
Not only is being a "big" enjoyable and rewarding, being a "little" has benefits as well. Locally, 89% of "littles" in the program improved their socio-emotional competency. High schoolers in the program reduced risky behavior by 92%![1]
Ben encourages others to find the right volunteer fit for them. "If you find things that fit you well, there are so many opportunities [to give back] out there and it can end up being really fun."
Want to learn more about volunteer opportunities available in our community? Check out Volunteer Now, UWECI's volunteer matching site, that can help you find the right volunteer opportunities that meet your interests and passions.
Or are you looking to volunteer during the holiday season with family? The UWECI Holiday Volunteer Guide can help you find the right one for you, your family, and/or friends.
[1] 2019 Big Brothers, Big Sisters of Cedar Rapids and East Central Iowa 2019 Annual Report, http://www.bigcr.org/about/annual-report/, Accessed November 18, 2019.