Learn how Volunteer Income Tax Assistance (VITA) will serve clients during COVID-19.
Tax season can be overwhelming for members of our community. While tax returns shouldn't be complicated, some individuals and families miss pieces during filing that could significantly impact their return total. This is where VITA comes in.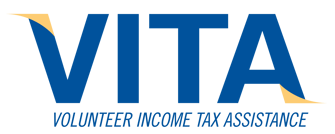 VITA is a national IRS sponsored program coordinated by United Way of East Central Iowa (UWECI) and community partners. VITA provides free preparation and filing of federal and state tax returns for families and individuals with a household income of less than $54,000. Last year, VITA volunteers prepared over 1,700 returns and helped individuals save more than $263,000 on their taxes, even with changes due to COVID-19.
This year, VITA will look different than years past. Due to COVID-19, the IRS has delayed the start of tax filing season until February 12. This means VITA's start date will be delayed until the week of February 15. Additionally, VITA will only be conducting intake appointments, where you will leave your tax information with a certified tax preparer and pick them up 2-3 weeks later. These appointments will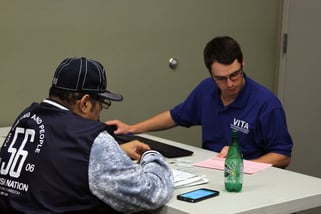 last no longer than 15 minutes to keep both clients and volunteers healthy, and masks will be required.
If you qualify for VITA services, you can visit our VITA page to schedule an appointment online. If. you don't have access to the internet, you may call 319-382-5685, but please be patient as wait times may be long. All appointment scheduling will not be open until early February.
If you have any questions, please contact Meredith Hershner at meredith.hershner@uweci.org or (319) 398-5372 ext. 824.
VITA SITES
Horizons, A Family Service Alliance (819 5th Ave SE, Cedar Rapids)
Ladd Library (3750 Williams Blvd SW, Cedar Rapids)
Thomas Park – Safe Room (343 Marion Blvd, Marion)