Join us for United Way Day at the Fair Saturday, June 29!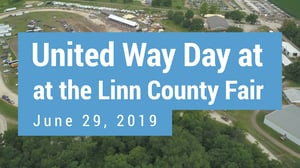 We are excited to share that Saturday, June 29 will be the first ever United Way Day at the Linn County Fair! The day will be focused on pulling together for hunger and raising awareness around food insecurity.
For example, did you know that in East Central Iowa, more than 35,000 individuals are food insecure? Furthermore, 74% of them live in Linn County. Join us in the fight to support food insecurity by bringing non-perishable items to the fair and dropping them at the gate on your way in.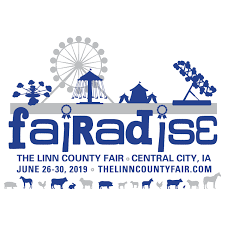 Hawkeye Area Community Action Program's (HACAP) Mobile Food Pantry and Hy-Vee's Wellness Bus will also be joining us for the day's festivities. The Mobile Food Pantry is a moving, mini warehouse of food that works to meet the needs of individuals in both urban and rural areas. The Wellness Bus provides screenings, vaccinations, cooking demos, and more to communities across its eight-state region. We are excited to pull together for hunger with these dedicated community resources during the Linn County Fair.
Additionally, we could use your help filling volunteer slots for the day. From ticket takers to zoo supervision and everything in between, volunteer positions are available for individuals aged 10 and up (family-friendly!). All volunteers will also receive a free United Way t-shirt for the day.
To stay up to date on all of the things United Way Day at the Fair, check out our event on Facebook. We hope we'll see you at Fairadise this year!