Learn more about Cedar Rapids' Move More Week, October 1-3, and how it connects to UWECI's work in the community.
Move More Week is a three-day event hosted by The City of Cedar Rapids, encouraging and celebrating active transportation as part of everyday travel. The week includes three main events: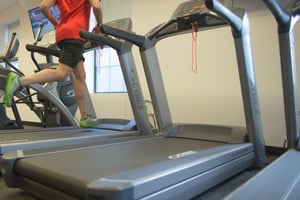 TRANSIT "RIDE WITH A GUIDE" – including free, educational bus rides to help residents feel more comfortable with fares, facilities, routes, and more. The event is today, October 1 at 6 p.m. Seating is limited, so interested individuals can register here or by calling 1-877-926-8300.


HEALTHIEST STATE WALK – supporting Iowa's Healthiest State Initiative. Those interested are encouraged to walk for 25 minutes throughout the day, but due to unfavorable rainy weather, this year's official walk has been cancelled. If you're able to jump on a treadmill, take a lap around your office, or enjoy the sun when it does come out, we encourage you to still #GetYourWalkOn!


BIKE RIDE AT NEWBO CITY MARKET – a 30-minute bike ride starting at 6 p.m on Thursday, October 3. The city's new bike share service will be free all day, so feel free to bring your own bike or test ride an electric assist bike! You can register for this event here or by calling 1-877-926-8300.
Both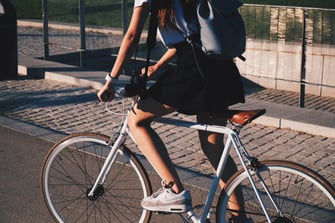 physical and mental health are crucial to overall well-being of individuals. Both are everchanging, so learning how to best support and take care of them is hard work, but critical to leading a healthy life. The conditions in which we are born, grow, live, learn, work, and age influence our lifelong health. To improve health outcomes, we have to address conditions that create barriers to good health. United Way of East Central Iowa's (UWECI) health goal is to improve social connectedness and mental health functioning of low-income adults, and one of the factors we work to address is health behaviors, which includes diet and exercise.
A few of the top benefits of walking 30 minutes a day include[i]:
Improved mood and sleep
Boosted creativity and immunity
Reduced risk of chronic disease
As we also work to support the brain development of children in our community, it's encouraging to know the top benefits of physical activity for children include[ii]:
Increased brain capacity
Improved developmental skills such as language, reasoning, and cognitive thinking
We encourage you to spread the word and learn more about this week's fun, yet beneficial, events in addition to learning more about UWECI's works toward supporting the health of the individuals and families in our five-county service area.
[i] https://www.prevention.com/fitness/a20485587/benefits-from-walking-every-day/
[ii] Gies, Erica, The Health Benefits of Parks