Learn more about the award winners, volunteer hours raised, and this year's outstanding art.
On Friday, April 5, we held our annual event, Time for Art: A Celebration of Volunteers, at Eastbank Venue + Lounge.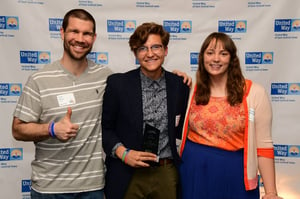 Hosted by United Way's Young Leaders Society (YLS), the evening kicked off with the Volunteer Awards, which recognize some of our community's most dedicated volunteers. This part of the night was fun and exciting, as the award winners were a surprise to everyone in the venue. Congratulations to the following winners:
We also recognized two artists, not only for their incredible talent but also their generosity.
Artists' Choice Award: Ivy Werner
New Artist Award: Todd Tomkins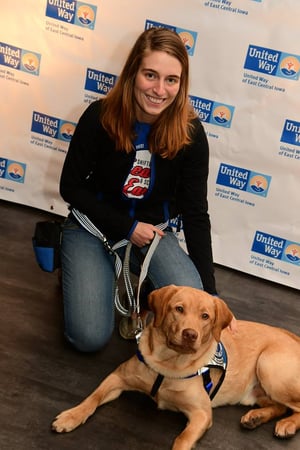 These awards segued into the most anticipated part of the night—the silent art auction! This unique portion of the event gave attendees the opportunity to bid volunteer hours instead of dollars on local art. The auction included one-of-a-kind glass trays, stunning photographs of Cedar Rapids, etch-a-sketches of The Grinch & Betty Boop, and a hand-carved cutting board—to name a few.
This year's 61 pieces brought in 4,200 pledged volunteer hours, which is worth $103,574!
Artist Todd Tomkins took home the final award of the night, the Community Impact Award, as the winner of his live edge coffee table pledged the evening high of 525 volunteer hours!
Thank you to all the attendees, artists, and nonprofits who came together to make this evening such a special one.