Learn more about the sixth annual event, hosted by Young Leaders Society (YLS)!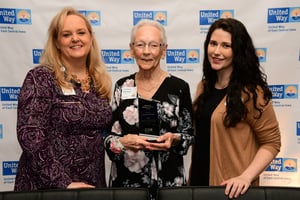 On Friday, April 17, United Way of East Central Iowa (UWECI) will host Time for Art: A Celebration of Volunteers (TFA) from 5-7 p.m. at Eastbank Venue + Lounge. Since 2015, Time for Art has been an exciting and unique event as it not only encourages volunteerism, but also raises awareness of local artists in our community.
During the event, attendees bid on locally donated artwork with volunteer hours instead of dollars. Each winner completes their volunteer hours over the following year and receive their art once all hours are completed. Last year's event brought in 61 pieces of art with 4,200 pledged volunteer hours. This is worth $103,674 in staff time to these nonprofits!
Along with the silent auction, TFA also celebrates volunteers in our community. These awards recognize dedicated and outstanding volunteers who are making a difference in our community in different roles. There are six different categories a volunteer can be nominated for:
Emerging Volunteer Award
Lifetime of Volunteer Service Award
Community Family Volunteer Award
Civic Business Volunteer Award
Visionary Partnership Volunteerism Award
Hand Raisers Volunteer Award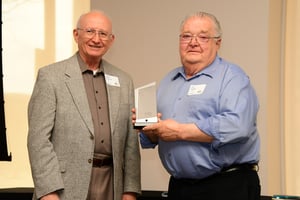 Once all nominations have been received, it's up to you—the community—to vote on your favorite volunteers! If you'd like to nominate a volunteer, you can find more information and the nomination form here. Nominations for these awards are due by February 10.
Along with volunteer nominations, we are searching for artists to donate their work to the event. Artists can donate a wide variety of items including paintings, ceramics, photography, and glass art. In addition to donating artwork, attendees have the opportunity to meet the artists and ask for commissioned artwork, if they didn't win a piece during the auction. To submit artwork, you can find submission requirements and the form here. Submissions for artwork are due March 6.
Mark your calendars and get ready to join us for an evening of celebrating art and volunteers in East Central Iowa!