Learn more about our new Senior Manager of Community Investment, Karey!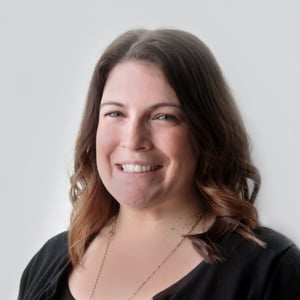 Karey Chase joined our Community Building team following the holiday season as the new Senior Manager of Community Investment. Learn more about where she's from, what she does in her free time, and why she's excited to work for United Way below!

Tell us about where you're from, where you grew up, etc.

I spent most of my childhood in Clinton, Iowa. After graduation, I attended the University of Iowa and have been a Hawkeye ever since!

What are your hobbies? What do you do for fun?

At this point in my life my hobbies are chauffeuring my children to their sports and activities and cheering them on! I do love to travel and read as well.
Why did you want to work for United Way?
I really feel that if we want to make the most impact in our community, we need to work together as a community. United Way provides the opportunity to work strategically and collaboratively with all stakeholders to not only help those in need, but to also provide the opportunity for everyone to be part of the solution.
What's your all-time favorite movie? OR What show(s) are you currently watching?
I am currently watching all seasons of The Great British Baking Show on Netflix…again! But the one movie I can watch on repeat is The Green Mile.
Where is your favorite place in the world?
I absolutely fell in love with the Chyulu Hills of Kenya. However, no matter where I travel, I love being with my family the most!
Do you have any pets?
We have three pets. Josey is our black lab who rules the house, Abby is our rescue dog who can be as spastic as she is loving, and Emmett is our black cat who has a giant personality.