Read more about volunteer placement services to connect community members 55 and better with impactful opportunities to give.
United Way of East Central Iowa (UWECI) has a long-standing tradition of investing in our community: we fight for a better community for all. Because of generous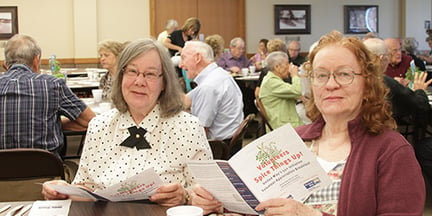 community members, we can do this with both dollars and doers. You may be familiar with our annual workplace campaign and COVID-19 Care Fund that maximize community donations. But a lesser known fact is we leverage federal and state funds to offer free, individualized volunteer placement services for individuals 55 and better.
Through UWECI's 55+ Initiative, volunteers can find an opportunity that fits their time, skills, and talents. This program works with almost 100 local organizations and takes time to know each organization's volunteer needs and how they may be able to leverage volunteers. By connecting experienced volunteers with local organizations, UWECI creates a mutually beneficial relationship.
Getting involved with the 55+ Initiative is as easy as having a conversation. UWECI's Volunteer Engagement Team will get to know you and your volunteer interests, how volunteering fits in your schedule, and transferable skills and talents you have gained during your lifetime. From there, staff explore possible volunteer placements with you. Once a volunteer is ready, we connect them to an organization that fits their parameters. They learn more about the opportunity, complete some paperwork, and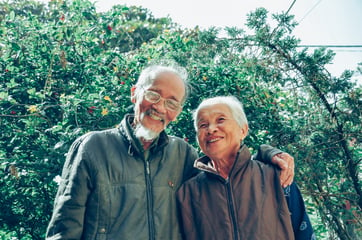 then begin volunteering!
Ready to get started? Fill out the 55+ Initiative interest form to connect with our Volunteer Engagement team and to learn more. If you are interested in exploring opportunities on your own, visit Volunteer Now– our volunteer matching site-- and view opportunities currently available with hundreds of local agencies. In-person and remote opportunities are available. Individuals who create a profile can fill in interest areas and passions and receive current options based on their loves. Profiles can also receive notifications of new opportunities that fit their specific interests as they arise.
Sharing your time and talents as a volunteer improves both your own health and well-being and that of our community. By staying connected to our community, you can not only improve your health, but leverage your time and talents to deliver the mission of nonprofits throughout East Central Iowa.