Learn more about Ryne, our Senior Donor Engagement Specialist.
Last month, Ryne George joined our team as the Senior Donor Engagement Specialist. Learn a little bit more about him, why he wanted to work for UWECI, and more through his responses below!
Tell us about where you're from, where you grew up, etc.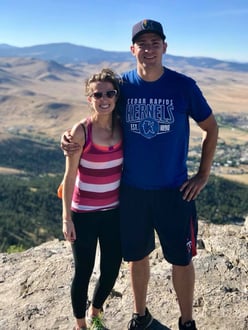 I grew up in Le Grand, Iowa which is about an hour west of Cedar Rapids. We have a gas station, laundromat, post office, and a diner. For a brief moment we did have a stop light and that was a big deal.
What would you say is your motto or a quote you like to live by?
Do what you say you are going to do and try to do it a little better than you said you would.
Why did you want to work for United Way, OR, what are you most excited for in your new role at United Way?
I've called Cedar Rapids home since 2013 and it has a special place in my heart. For five years, I worked as the Director of Community Relations for the Cedar Rapids Kernels and was lucky enough to work alongside a lot of great non-profits, businesses, city representatives, and all of the surrounding school districts. United Way of East Central Iowa has such a great impact in our community and I'm excited to make a difference in a place I'm proud to call my home.
What is something on your bucket list that you haven't had a chance to complete yet?
Petition the City of Le Grand to bring back the stop light. But seriously, someday I would love to travel overseas to Ireland, Russia, France, and Italy.
What are your hobbies/what do you like to do for fun?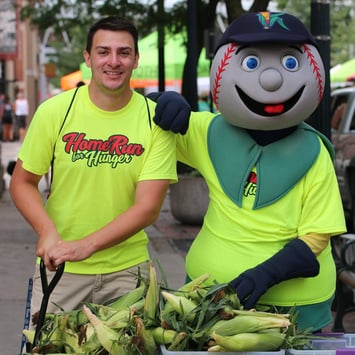 My fiancé Meg and I enjoy spending time in Czech Village and NewBo. We enjoy shopping, eating, and stopping by other establishments to see what they have in store. I also like to plant flowers, watch the Chicago Cubs, run, go to Kernels games, cook, and play Xbox.
What do you enjoy most about your job/the field that you work in?
Meeting all of the wonderful people who want to help make our community a better place, whether that's through giving or volunteering.
Do you have any pets? Tell us about them!
Not yet. I try to convince Meg on a weekly basis that we should get a fluffy cat and/or a Golden Retriever.