CEDAR RAPIDS, IA — Another community collaboration is taking root in Eastern Iowa, thanks to efforts from United Way of East Central Iowa (UWECI) and multiple area nonprofits.
Additional rent and utility assistance will be available to Eastern Iowans in the coming months. This comes as a result of an increased need for this assistance due to the August 2020 derecho and the COVID-19 pandemic. Along with UWECI, nonprofits involved in this collaboration include Metro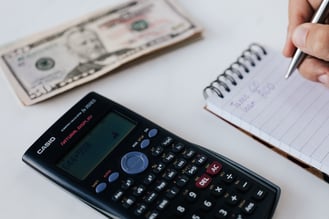 Catholic Outreach, Willis Dady Homeless Services, Waypoint, Marion Cares, Helping Hands Ministry, Family Promise of Linn County, Linn County General Assistance, HACAP, City of Cedar Rapids and the Salvation Army.
"The one-two punch of the pandemic and last year's derecho has hit our neighbors hard, making our community's largest problems even more complex." said Kristin Roberts, President & CEO of UWECI. "By complex, we mean individuals in our communities are having to choose between paying rent or utilities, buying groceries, fixing their car, or a multitude of other needs closing in on them. This collaboration allows families to have one point of contact for the help they need."
The idea for this system began after the creation of the Providing Assistance to Community Homeowners (PATCH) program, which utilizes community organizations and volunteers to help homeowners with short-term home repairs. Several nonprofits were working to help individuals and families with rent utility assistance. UWECI worked as a convener to bring these nonprofits together and asked if there was interest in expanding these systems into a larger, more streamlined process.
"This system was a great addition to the services being offered in community. It has created a streamlined access point for households seeking assistance and enhanced communication among community programs to ensure all financial resources were being used in the most efficient manner," said J'nae Peterman, Housing Director with Waypoint Services.
As a result, there is now centralized intake point for those in need of help. This process allows resources to be used as efficiently as possible, which creates less stress for those searching for services.
In addition to the nonprofits involved, Iowa Giving Crew has stepped in to help fund the system. After hearing about PATCH and other post-derecho work, the organization decided it needed to be a part of the solution.
"Iowa Giving Crew has been blessed by our wonderful community that supports our mission," said Nick Dusil, President of Iowa Giving Crew. "Because of that, we are in the fortunate position to help people recover from the derecho. Our goal is fill gaps in assistance, and get help to people who need it as fast as possible. This program will help coordinate the efforts of some of our tremendous community organizations. Also, it allows us to get money to people who don't qualify for other assistance, and prevent them from being bounced around the system."
Iowa Giving Crew will invest $40,000 they have raised for derecho-related needs into the project, along with UWECI's $60,000 contribution. Having $100,000 to seed the collaboration will increase the ability for more individuals to be served. These nonprofit collaborations not only help fill gaps in the community, but also provide a greater understanding of gaps that need to be filled in the future.
"We're honored to work together as neighbors to direct people more smoothly to assistance that best fits their needs.", said Robin Switzer Brunner, Chief Operation Officer with Ecumenical Community Center Foundation.
Those interested in the rent utility program can call 319-366-7999 to see if they qualify.
---
About United Way of East Central Iowa
United Way of East Central Iowa (UWECI) is a nonprofit organization and the second largest United Way in Iowa. Together, UWECI and its partners serve Benton, Cedar, Iowa, Jones, and Linn Counties to help meet our community's most critical needs in education, financial stability, and health. For more information, visit uweci.org.