Learn how United Way is helping people and organizations across the community.
As Eastern Iowa continues to recover after this month's derecho storm, United Way of East Central Iowa (UWECI) is leading and working to help our community recover and respond to area needs. To aid in this response, UWECI established the Disaster Recovery Fund which will go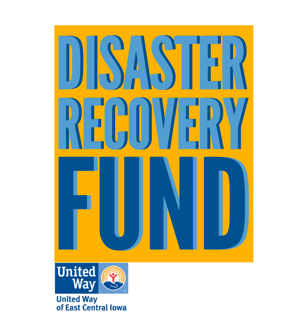 towards area nonprofits in our five-county service area.
As of Wednesday morning, the Disaster Recovery Fund has collected almost $400,000 from individual donors, companies, and other community fundraisers. A large portion of these funds were generously donated by Transamerica, who stepped forward and committed $250,000 to the fund earlier this week.
"Transamerica has long been a part of the Cedar Rapids community and our hearts go out to those affected by this devastating and unexpected storm. We are proud to support United Way of East Central Iowa as they assist Iowans who are now struggling because of the derecho," said Jay Orlandi, Chief Operating Officer for Transamerica.
By contributing to the Disaster Recovery Fund, you will…
Help families repair their homes
Provide food and meals to those who are not able to find any
Help families and individuals who were displaced by the storm find emergency housing
Provide financial assistance to those who lost work as a result of the storms.
Additionally, applications for funding from the Disaster Recovery Fund are now being accepted. Any health and human services nonprofit organization providing services in response to disaster recovery in UWECI's five-county service area are eligible to apply. For derecho recovery, grants will be limited to $10,000 per program, and agencies can apply more than once as needs arise. Opportunities for application will be ongoing based on available funds. Organizations can apply for funding here.
These funds are designed to complement the work of local public health, nonprofit, and government entities, and expand local capacity to individuals and families experiencing hardship due to storm damage to homes and communities. Similar to UWECI's COVID-19 CARE Fund, all donated funds will be distributed back into the community with no percentage allocated toward administration.
We thank those who have already donated to the fund and are inspired by those who have donated their time and talent to helping our community. It is part of our DNA to help people in anxious and uncertain times. Together, we'll stand united for those in our community who need our help.