Learn more about Women United's annual Power of the Purse fundraiser.
For the last 14 years, Power of the Purse has been one of Women United's most unique and impactful events, bringing women together to support women's healthcare in East Central Iowa. Despite the world's current climate, this year's event will still go on, even though, as with so many events, it will be different from past years.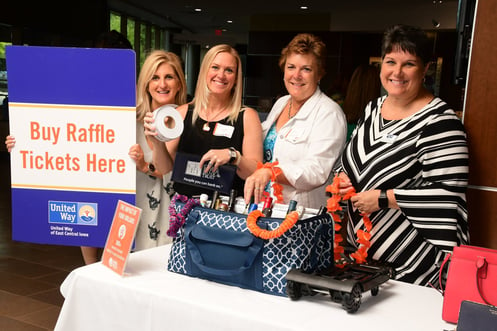 On Tuesday, September 15, Power of the Purse will be hosted virtually! Attendees will be able to join the event from the comfort of their own homes and bid for items on a virtual platform. This year's event will include a similar flow as an in-person event and showcase a variety of auction items, including designer handbags and wallets, scarves, gift bags, vacations to Galena, and more!
Power of the Purse is a great opportunity to bid on a gift for yourself or your purse-loving family members or friends. Last year's event raised more than $11,500 to help local women in need! The event is also a great way to spread the word about Women United and our work in East Central Iowa. Be sure to invite 1-2 friends to attend this event: each non-member who signs up to join Women United the night of the event will be eligible to receive a prize!
Each auction item is generously donated by members of our community. Without these contributions, Women United would not be able to put on such an exciting event. If you're interested in donating a purse or other auction item, donations are being accepted through August 17. You can fill out a donation form here, or contact Carole Dzingle with any questions.
All proceeds from the event will continue to support Women United's mission of funding healthcare services.