Learn what stakeholders have discussed to improve mental health in East Central Iowa.
Mental health is more important than ever, especially in the light of the coronavirus pandemic, and the need for mental health education is continuing to move forward. Earlier this year, we discussed the start of a series of mental health roundtables in Benton County. The first roundtable originally met in February. Now, the new plan is to continue discussing topics virtually over the next five weeks.
The purpose of the mental health roundtables is to discuss and implement a variety of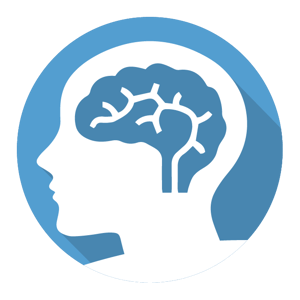 impactful strategies, which will encourage future community collaborations across East Central Iowa. United Way of East Central Iowa (UWECI) is a facilitator in these roundtables, and Benton County Stepping Up and the Benton County Rural Access center are also collaborators moving the ideas in these sessions to become reality.
Karey Chase, UWECI Senior Manager of Community Investment, explained that after initially postponing the sessions, they moved to a digital format to continue these important discussions.
"The plan is to hold virtual meetings over the next five weeks," Chase said. "One group will focus on mental health for a 0-12 age group, the other group will look at a group with age 12-adults."
The group began by reviewing data points to better understand needs, brainstorming what a mental health dashboard would look like, and understanding the Mental Health Continuum Model. The continuum contains four aspects: ill, injured, reacting, and healthy that various individuals are at. From there, the group started working on personas which develop profiles of individuals, each with different characteristics that place them in different categories on the continuum.
Since moving to a virtual format, the groups have started working on even bigger picture strategies: finding resources, identifying potential gaps, and what individual to community level interventions are present. Because needed services range from treatment to stabilization, finding gaps can help each community reduce mental health barriers and promote good behaviors and well-being across all stages of life.
UWECI believes to respond to mental health needs we must respond to physical health needs as well. By focusing on prevention and early intervention, our community may be able to avoid more costly interventions, treatments, and chronic health issues. This, combined with community support, can help better address mental health needs in a variety of people.
To read more about mental health in our community, check out our Condition of Mental Health Report. Stay tuned for future updates and what initiatives and connections are made for Benton County and East Central Iowa as a results of these discussions.