Learn more about Women United's annual Power of the Purse event.
On August 1, Women United will be hosting our annual Power of the Purse fundraising event in the Hall-Perrine Cancer Center Lobby at Mercy Medical Center.
Since 2006, Power of the Purse has been one of Women United's most exciting, unique, and impactful events, bringing women from across the community together for a night full of mixing, mingling, and bidding.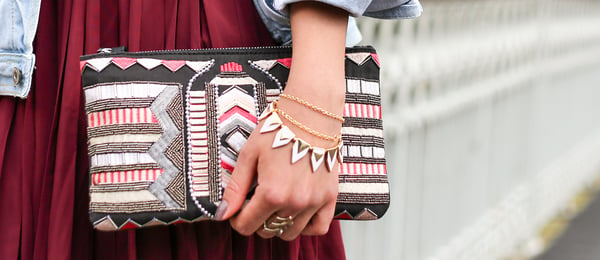 Last year, Power of the Purse raised $17,000! Not only can attendees bid on designer bags, but past events have also included unique auction items such as wine bottle cooler bags, five-night stay vacations in Galena, and a diamond earring and necklace set.
This fun-filled event isn't exclusively for women, either! This is a great opportunity to bid on a gift for your purse-loving friend or family member and there might even be a few items for men put in the mix this year.
Each auction item is generously donated, and without these contributions, Women United would not be able to put on such an amazing event. If you're interested in donating a purse, you can find more information and the donation form here.
All of the proceeds from the event will continue to support Women United's mission of funding healthcare services for local women in need.