Learn more about this year's Holiday Volunteer Guide.
During the holiday season, United Way of East Central Iowa (UWECI) receives many calls from people interested in lifting others up in the spirit of giving back. Every year, we put together our Holiday Volunteer Guide to connect volunteers to organizations with the greatest need.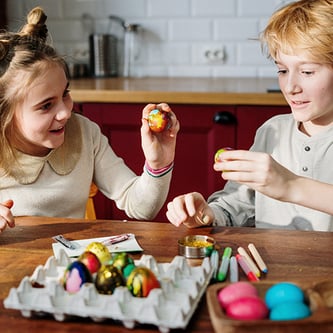 This year, our Holiday Volunteer Guide focuses on virtual volunteering and COVID-19 friendly options for people to give back and support our community! Many local nonprofits have special programs or services for individuals and families during the holidays, all of which have been tweaked because of the pandemic. There are numerous options to choose from, such as adopting a family, participating in a school supply drive, or providing meals for those in need. Each volunteer opportunity has guidelines on how you can support them in a safe way.
If you're new to volunteering during the holiday season or aren't sure where to start, here are some tips for volunteering this year.
Learn more about the programs each nonprofit provides to determine if they align with your interests.
Stay informed about CDC and state guidelines regarding COVID-19, and make sure any of your volunteering or collection drives follow those guidelines.
Form a group of friends or coworkers to adopt a family or individual.
Search through your closets for gently-used clothing to donate to nonprofits who are hosting clothing drives.
Contact an organization that needs clothing, food, or toys to get a specific list of their needs.
Take up a collection to purchase gift certificates for local nonprofits' clients.
Sign up your family for a volunteer opportunity as a bonding experience.
If you would like more information on holiday volunteering, please contact our Volunteer Engagement team by emailing volunteer@uweci.org. And don't forget— you can always find opportunities that match your skills, interests, and schedule all year round on our Volunteer Now site.