Learn about our feature volunteers, Shawna Burkhardt & Julie Schneekloth!
Volunteers; our community simply wouldn't revolve without them. They're selfless, devoted individuals who are often the lifeline of area nonprofits. We sat down with two—Shawna Burkhardt of Collins Aerospace and Julie Schneekloth of United Fire Group (ufg)—and talked more about how they originally got involved with volunteering, what inspires them to give back to the community, and any advice they might have for others.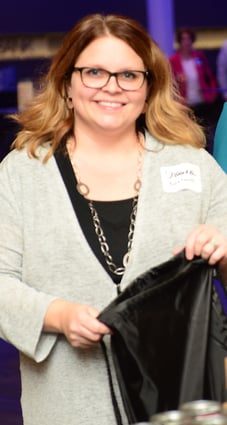 Both passionate about giving back to women, children, and families in our community, they're also interested in and open to trying new things. For Burkhardt, that means volunteering at Waypoint—a UWECI funded partner—for the first time during their annual holiday event, Waypoint Wonderland. "I have a passion for helping others, but [Waypoint] was a really good fit for me because I am an advocate for women and children, " she said.
In addition to the holiday event, Burkhardt has also volunteered with VIP, assisted in the Families Helping Families Clothing Closet, Horizons' Summer Lunch Program, and more!
"I volunteer with several organizations, but I want to experience as much as I can to find opportunities that fit me well and keep me engaged," said Burkhardt.
Schneekloth also keeps busy year-round, volunteering with UWECI as a member of Women United, with the police department, through her church, and with a number of education-related programs.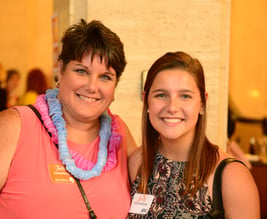 "I think so often people use the excuse that I'm too busy, but you're always going to be too busy. Once you get past that and get started, you'll find something you really enjoy doing," she said. "It might only be one hour a month that you have [to give back] at first, and that's okay!"

Schneekloth is a recipient of the ufg Go Beyond Award—an honorable achievement which recognizes employees who go above and beyond in community involvement.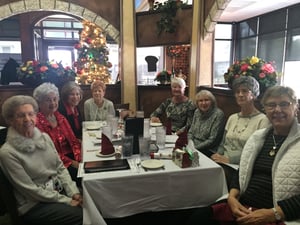 Although giving back is year-round, the holiday season is a great place to get started. This year, a group of women who meet regularly to play bridge decided to adopt a family in need in place of their usual secret Santa exchange. The women are already in talks about doing this again next year!
You can find seasonal opportunities through our Holiday Volunteer Guide and additional, year-round opportunities through Volunteer Now. "Most of the opportunities I participate in today, I found through Volunteer Now," said Burkhardt.
This year, we encourage you to make a new year's resolution that looks different than the rest—a resolution around volunteering. Even if it's just one hour a month, share with us your resolution on social media using #MyVolunteerResolution. Then, check out the endless volunteer opportunities on our site.
Like Schneekloth said, "Take that leap to find out what you're passionate about."