Welcome to United Way of East Central Iowa, Kathleen!


Kathleen Paterson recently joined United Way's Community Building team as our new spark*5 Senior Program Manager. Get to know a little about Kathleen by reading her responses below.

Tell us about where you're from, where you grew up, etc.
I grew up in a small mining town (asbestos…yes, asbestos) on the northeast coast of Newfoundland, Canada. It has a beautiful harbor (about 10 miles inland from the Atlantic Ocean) that was quite active with fishing and coastal supply boats in the summer and fall, icebergs in the spring, and bush planes on floats in the summer.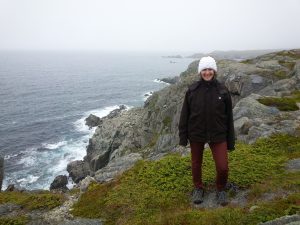 What are your hobbies? / What do you do for fun?
I really love to walk, sometimes surrounded by nature and other times surrounded by people going about their lives in small towns and big cities.
Why did you want to work for United Way?
Because it is steeped in caring, compassion, and the power of community.
What's your favorite way to give back to your community?
Creating spaces and places for people of all ages and abilities in the community to come together and play.
If you were a crayon, what color would you be?
Blue skies, nothing but blue skies do I see.
Where's your favorite place in the world?
By the sea in Heart's Delight, Newfoundland.