Welcome to United Way of East Central Iowa, Jessica!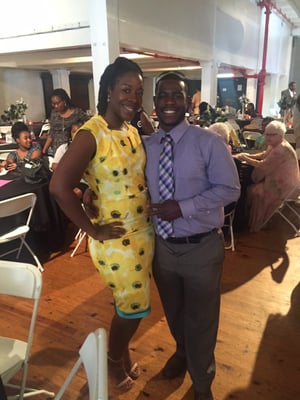 Last month, Jessica Whitfield joined our Community Building team as our new Senior Manager of Education. Get to know a little about Jessica by reading her responses below.
Tell us about where you are from, where you grew up, etc.
I'm originally from Detroit, MI but primarily grew up in Columbia, TN. My dad was a Master Electrician for General Motors, and in 1992, we moved from Detroit to Columbia for his job. I received a Bachelor of Arts in Communication in 2008 from The University of Tennessee and a Master Education from Cambridge College in 2013.
Why did you want to work for United Way?
I've worked directly in education for more than six years inside of the schools. I love the arena of education but desired to make a greater impact for the community. I wanted to work for United Way because I knew this organization would be a phenomenal way to make that impact.
What is your secret talent that no one knows about?
I am a pretty decent singer. I've been singing in acapella choirs since I was a little girl. I also sang with my high school chorus all four years and participated in many competitions with them.
Who inspires you and why?
The people who have inspired me the most are my parents. Their dedication to family, good character, and integrity were the primary influences in my life. My mother is creative, vibrant, and sincere and my father was smart, calming, and steadfast. I believe I am a unique mix of their traits and very proud to be their daughter.
Where is your favorite place in the world?
One of my favorite places in the world is Jamaica. The island is so rich in culture, history, and beauty. The time I spent there was truly restorative and inspiring. Some of my favorite things about Jamaica are the people, the food, and the weather!
Do you have any pets? Tell us about them.
My husband had a dog when we met and so now I can say I do have a pet. Her name is Belle and she is a Lab-Terrier mix. She is 14 years old, and you could never tell because she has the energy of a puppy.