Welcome to United Way of East Central Iowa, Destiny!
Destiny Hastings recently joined United Way's Donor Relations team as our new Annual Campaign Manager. Get to know a little about Destiny by reading her responses below.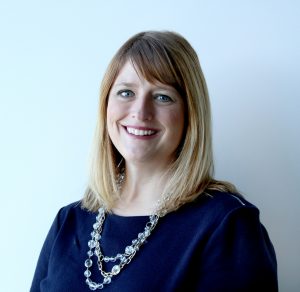 What are your hobbies/What do you do for fun?
My passport is my most valuable possession, and traveling is my favorite thing to do for fun. Traveling exposes you to different cultures, languages, and perspectives. You become more knowledgeable of the world you live in and accepting of those who are different than you. Travel every chance you get.
Why did you want to work for United Way?
I've been involved with United Way for many years as a loaned executive, volunteer, committee member, and board member. When the opportunity to take something I love and make it my life's work presented itself, I jumped at the chance! How often do people get to make a career out of what they love? It's rare.
If you were a crayon, what color would you be?
Purple. It's the color of royalty, and I look darn good in a tiara.
What's your secret talent that no one knows about?
If I told you, then it wouldn't be a secret anymore, would it?
Where's your favorite place in the world?
The beach. It's my happy place and relaxes me. If you ever go to the beach with me, prepare for a long day, because once I'm there, it takes a great deal of convincing to get me to leave. I'm also 99% sure that I was a dolphin in a past life.