Welcome to United Way, Cliff! Cliff Ehlinger recently joined our Community Building team as Senior Program Manager. Get to know Cliff by reading his responses below.
Tell us a little bit about yourself. What do you do for fun?
Traveling with my wife, Betty.
Reading historical nonfiction. I was a History major in college.
Watching sports on television, especially the Cubs and the Bears.
Playing board games, although I haven't won a Scrabble game against Betty in 345 tries.
What's something unique that people don't know about you?
Helped clean Wrigley Field when I was 11 years old
Dinner with Ted Turner
Evening with Robert O'Neill
Raced sports cars at a Wisconsin road course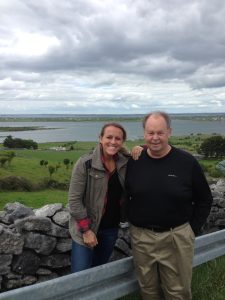 What do you love most about working at United Way?
The wonderful people at United Way, and the way we can change people's lives.
Outside of United Way, how are you involved in the community?
I assist on church committees and activities, volunteered at Van Buren elementary School, and am a member of Cedar Rapids West Rotary Club.
What is some of the best advice you have received?
Stay focused on what you believe is important. Look for the good and positive attitudes in people.
Share a favorite quote.
"We become what we behold. We shape our tools, and thereafter our tools shape us." — Marshall McLuhan