Youth Achievement AmeriCorps (YAA) members provide support to low-income children and families through early literacy programs, tutoring reading and math, STEM engagement, and so much more!
This past spring, we asked our current AmeriCorps members, "Why did you join Youth Achievement AmeriCorps?" Find their answers below and in part one.
"I chose AmeriCorps because of my interest in students' well-being in Cedar Rapids. I believe our community can only be as good as we make it. Working with these kids to brighten their future can only bring positivity, success, and greatness to our community. Being a part of this great program is something that will have a permanent and positive impact on my view of supporting others, sense of community, and the future of the generation to come!" —Sarah Gorman
"After I graduated from college with a political science degree, I canvassed for a
political campaign that lost. I needed a break from politics, but still wanted to work in the community. I thought about graduate school or possibly a full time job in a career that wasn't exactly what I wanted to do. AmeriCorps offered me a chance to do something to make a difference in the community, but also allowed me to continue exploring possible career choices. The focus on helping communities and families through education was exactly what I wanted to do. Plus, AmeriCorps benefits with loan forbearance and education award allow me to work and live without worrying about student loans hanging over my head." —Morgan Dodson
"Helping children learn and grow has always been a passion of mine. Less kids meet requirements and receive knowledge they need to become successful adults. Something needs to change, and I want to be that change. I want kids to be excited to learn and continue their education to high school, college, and beyond. AmeriCorps has given me the opportunity to see a side of the education system that most people will never see. Each day, these kids learn something new, and I get to see them thrive." —Stacia Walter
"I originally joined AmeriCorps so that I could get a living stipend while doing my internship, but I reenlisted because my career and personal views align with the mission and programs Youth Achievement AmeriCorps supports. Plus, I enjoy working with youth because they are our future." —Marcus Dunford

"Working with youth and mentoring them has been such a blessing in my life.
You see the effects that your encouragement, guidance and support has on the children you serve. You see children that need help, and how could you not lend a hand? I chose to join AmeriCorps because there needs to be a light at the end of the tunnel, and while AmeriCorps has been that for me, I'm able to be a shining light in the lives of families and children I work with." —Mia Resa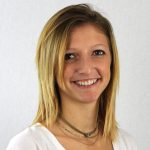 "I didn't know exactly what I wanted to major in or where my life was heading. I decided to take a break from school to try to figure it out. I always knew I wanted to help people in some way and have a job that makes a difference. I came across AmeriCorps. I was able to help and work with many students and families in need. AmeriCorps really helped me know what I want to do in the future, and exposed me to different situations and populations I wouldn't have seen otherwise. The program really opened my eyes to the world and the importance of national service." —Cristal Boeding
"I love the citizens of Cedar Rapids and wanted to give back to a community where I am proud to live. I
signed up for AmeriCorps, and it was the best decision I've made. The children I work with bring me more joy than I could ever imagine. It is so nice to work at a school where there is one common mission: to help kids learn and become successful. I wake up and feel privileged to be part of this success story. We still have a lot of work to do, and I have so much to learn. This is one decision that has changed my life." —Sandy