For many years, United Way of East Central Iowa (UWECI) has utilized report cards to record and distribute data from partner agencies. It was a way for the community to track how their dollars and time were making a direct difference in East Central Iowa. Although extremely valuable and transparent, the report cards were Excel documents that, over time, became more detailed and intricate, making them hard to comprehend.
We are extremely excited to introduce our new way to report, track, and interpret the success of our partner agencies and the community: Impact Report Cards.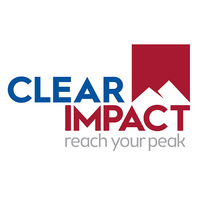 Impact Report Cards—also referred to as Clear Impact Scorecards—are interactive, real-time reports that will take the place of the previously used Excel documents. In addition to presenting data in an easy to understand format, they provide a simple way to view year-after-year data, compare trends, and see where our community is at in terms of our goals. UWECI partners will input their results in January and August, and the data will instantly flow into the report cards.
Whether you're interested in learning more about education, financial stability, or health in our community, you can explore the impact of our funded partners, indicators of community health, impact of community collaborations, and more.
Take some time to learn more about our community and the Impact Report Cards today!