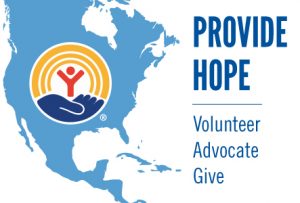 United Way is monitoring local efforts to support communities affected by the recent hurricanes and earthquakes. Read more on their website for recovery information for Hurricane Harvey and Hurricanes Irma/Maria, and the earthquakes in Mexico.
If you want to give
United Way created the United Way Harvey Recovery Fund to support local communities in Texas, Louisiana, and the surrounding areas affected by Hurricane Harvey. United Way has created the United Way Irma/Maria Recovery Fund to support local communities in the Southeast United States and Caribbean affected by Hurricanes Irma and Maria. United Way created the United Way Worldwide Mexico Earthquake Recovery Fund to support communities in Mexico affected by the recent earthquakes across the country. 100% of individual donations to the recovery funds will be distributed to local United Ways in the affected areas.
As part of our mission to build stronger communities, and to fight for every person in every community, United Ways in the affected areas will continue to raise money locally and respond to emerging needs as appropriate for their community. United Way's Harvey, Irma/Maria, and Mexico Earthquake Recovery Funds will complement those efforts, help smaller United Ways who may not have the capacity to create their own fund, and provide a single clearinghouse for individual and corporate donors who want to impact affected areas.
With your support, we can help rebuild communities.
Donate to the United Way Recovery Funds
If you want to volunteer
Volunteers should not self-deploy, as unexpectedly showing up to any of the communities that have been impacted by natural disasters will create an additional burden for first responders. The National Voluntary Organizations Active in Disaster (VOAD) noted the situation may not be conducive to volunteers entering the impacted zone and individuals may find themselves turned away by law enforcement.
To ensure volunteer safety, as well as the safety of disaster survivors, volunteers should only go into affected areas with a specific volunteer assignment, proper safety gear, and valid identification. The National VOAD website has resources for those who wish to register to volunteer with community- and faith-based organizations working in the field.
Volunteer through National VOAD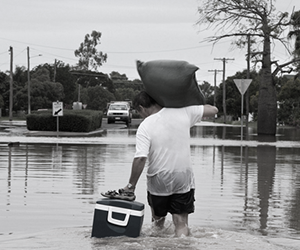 If you know someone who needs help
If someone you know needs help, they can call 2-1-1, 24 hours a day, seven days a week. There may be a wait, but calls will be answered. In case of emergency, dial 9-1-1. You can also visit www.211.org to find your local provider and more information.
2-1-1 is a free, confidential service that connects people from all communities to essential health and human services—24 hours a day, seven days a week. 2-1-1 will remain open and ready to provide local information about shelters, food and water, health resources, and other needs related to disaster recovery or anything else.
Safeguard Iowa Members
We have had a number of calls of concerned Iowans wondering how they can be part of the response or assistance to the area. We encourage our partners interested in assisting people affected by disasters to follow FEMA's advice to be part of a coordinated response.
Safeguard Iowa Partnership is a member of the National Business Emergency Operations Center and will continue to monitor the daily calls and requests for assistance. If we receive specific requests, we will reach out with those as appropriate.
The FEMA information is as follows:
U.S. Department of Homeland Security
Federal Emergency Management Agency
Intergovernmental Affairs Division
Phone: 202-646-3444