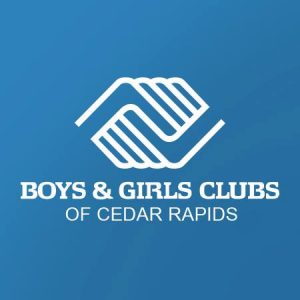 As a United Way funded partner, Boys & Girls Club of Cedar Rapids works to move kids from good to great. Their primary after-school services focus on youth from economically disadvantaged households so they gain and maintain skills vital to succeeding in life. The Club works to instill a sense of competency, empowerment, usefulness, and belonging in members through fun and diverse education programming.
Below is one of the success stories from our partnership.
Boys & Girls Club: We fight for children who need extra care.
Willie, an eight-year-old student at Garfield Elementary, has attended Boys & Girls Club of Cedar Rapids for four years. Now, Willie is a fun-loving, silly young man! However, his journey has not been an easy one.
During the last two years, he struggled to maintain good behavior and faced many struggles at home, school, and the Club. Often, his bad behavior sent him to the behavioral modification area at school and he even risked termination from our after school activities. Although the school tried endless behavioral charts and incentives to help improve his behavior, nothing seemed to work.
During the last year, Willie has shown tremendous progress at school, home, and the Club. At school, he no longer goes to the behavioral modification area. He has really shined and led his way to the top. Willie says, "I used to get in trouble a lot but now I am doing really good. I learned to walk away and tell a teacher and not fight."
Becca, Willie's mom, attributes his change in behavior to the Unit Director at Boys & Girls Club working with them to set up a plan for his success. She says, "The director went above and beyond in spending one-on-one time with Willie to reward his good behavior."