Learn more about our upcoming community-wide event, Day of Caring.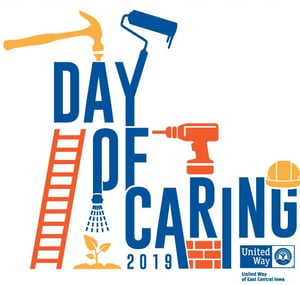 Spring showers bring one of the largest organized volunteer events in Cedar Rapids—Day of Caring!
Tomorrow, local businesses and their employees will be volunteering at nonprofit agencies and schools throughout the community for United Way's 26th annual Day of Caring. They will be completing projects such as landscaping, building playgrounds, window washing, hygiene kit assembling, and much more! Not only is this a great opportunity for organizations to engage in volunteerism, but it's also a chance for nonprofits to tackle projects and to-do lists, allowing their employees more time to focus on helping members of our community in need.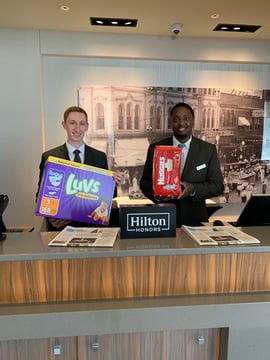 In addition to the volunteer projects spanning the city, Women United is also hosting a diaper drive to benefit children and families living in poverty. The community is encouraged to get involved by bringing disposable diapers and wipes to the designated drop off sites throughout the day.
Last year, volunteers contributed 7,754 hours (worth $191,466.26!) to 140 projects throughout the community on Day of Caring. This year, more than 50 companies will participate in the day.
Follow us on Facebook, Instagram, and Twitter to see all of the projects going on throughout the day and to learn more about how volunteers are making a difference in our community.