Learn more about our inaugural Coffee with a Cause event taking place next month.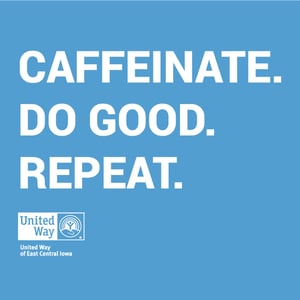 You may have heard about our quarterly event, Volunteers on Tap, which brings together members of the community to volunteer while enjoying the perks of happy hour. We wanted to create the same type of energy to kickstart your day, so now you can also look forward to Coffee with a Cause.
Coffee with a Cause is an opportunity for members of our community to connect over a cup of joe (or tea!) while volunteering. The event, sponsored by AARP, will be held on Friday, October 11 at the Marion Public Library at 7:30 a.m. and the activities will help improve literacy and learning.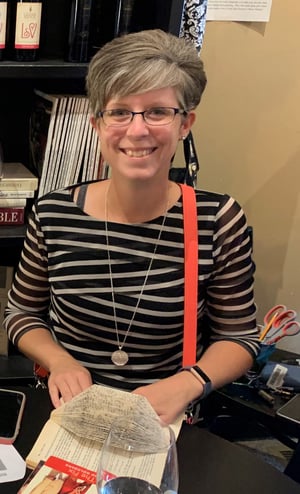 One of United Way of East Central Iowa's focus areas is education. In our five-county service area, only 61% of low-income children are proficient in reading, and if a child is not reading proficiently by the end of third grade, they are 4x more likely not to graduate high school on time. Supporting local reading resources such as libraries ensures children in our community have the tools and environment to foster a love of reading.
"Coffee with a Cause gives you the opportunity to meet others and make an impact while working shoulder to shoulder on a volunteer project," said UWECI Senior Coordinator, 55+ Initiative, Kayla Paulson. "The number one reason people don't volunteer is because they haven't been asked, so we're asking the community to join us for an impactful (and fun!) morning to fight for literacy."
Coffee with a Cause is open house style and anyone is welcome to stop by between 7:30-9:30 a.m. Attendees of the event will receive a free t-shirt* and Wits End Coffeehouse will be supplying the caffeine.
*While supplies last