Learn more about our new Senior Coordinator, Accounting and Advancement Services in her spotlight blog!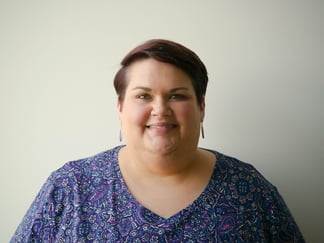 A month ago, Brenda Kraus became the most recent addition to United Way's team as she joined us as the new Senior Coordinator, Accounting and Advancement Services. Get to know more about Brenda, some of her hobbies, and her dog by reading her answers below!
Tell us about where you're from, where you grew up, etc.
I grew up in Monticello, IA. After graduating high school, I attended Mount Mercy College in Cedar Rapids. I moved to Marion eight years ago. Before coming to United Way, I worked at the American Red Cross for 13 years.
What are your hobbies? What do you do for fun?
I like doing anything artsy and crafty. I quilt and scrapbook, but I have tried pretty much any art and craft project. I love to take painting classes and other art classes. I also enjoy taking my dog to the dog park or walking on trails for fun.
Why did you want to work for United Way, or, what are you most excited for in your new role at United Way?
I have always worked in the non-profit world. It's important to me to work somewhere that's main focus is helping others and our community.
What do you know now that you wish you had known earlier in your career?
Asking for help or asking questions is never a bad thing.
Where is your favorite place in the world?
There is no place better then on my couch on a cold day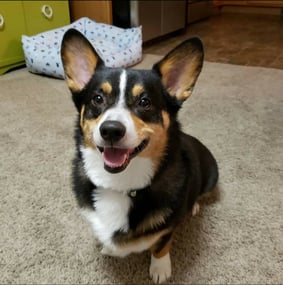 with tons of blankets, a good show to watch, and snuggled up to my dog.
Do you have any pets? Tell us about them!
I have a corgi named Pickle John. He lives his best life and is very spoiled.
What is something on your bucket list that you haven't had a chance to complete yet?
I want to travel to all 50 states! I still have many to travel to, especially out west.