Learn more about our funded partner, Catherine McAuley Center, and how they're supporting our community.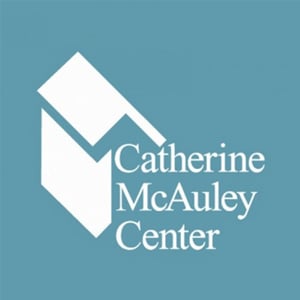 Last month we talked about our funded partner, Kids on Course, and how they're impacting the lives of youth in our community. They do this primarily through the funnel of education, but like most of our partners, work alongside every aspect of an individual's life.
This month, we are excited to highlight another funded partner who has a focus on education, but instead of for children, for adults. Adult Basic Education is just one of Catherine McAuley Center's (CMC) services that makes the organization unique.
Everyone at CMC genuinely understands the importance of individualized learning. The way in which each client learns might look different but the patience, dedication, and hope for success from employees and volunteers remains the same.
"It's truly about transformations, not necessarily outcomes [when it comes to learning]," said Jennifer Tibbetts, CMC's Housing Program Manager.
In addition to Adult Basic Education, the Center provides a Transitional Housing Program for unaccompanied women who have experienced trauma. Not only does the program provide intensive case management and skill-building opportunities, but it's also a female responsive environment, meaning all aspects of the program are designed to meet the unique needs of women.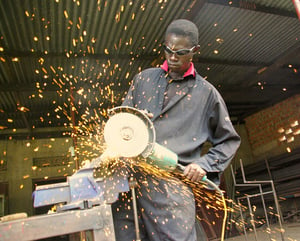 The Center also has a Refugee and Immigrant Services program that helps refugees resettle directly in Eastern Iowa and offers support services for other migrants already in the area. The program is meant to help families navigate resources, education, and services throughout our community.
To best serve clients and families, CMC often refers to other agencies throughout our community that also provide crucial support services.
"Many people come here knowing they will be received and welcomed, and although we might not be able to solve their problem, we sure can connect them to who can," said Paula Land, CMC's Executive Director.
And at the end of the day, the Center works to remove as many barriers as possible for individuals and families facing adversity.
"There is bravery in action here every day," said Anne Dugger, CMC's Education Program Manager. "It takes such courage to walk through [our front door], such courage to ask for help, and even more courage to take that outstretched hand."