Learn about one of two Marketing interns, Antonio!
The past couple of weeks, we've been getting to know more about our two Marketing interns, Vanessa Cortes and Antonio Perez. Today we'll hear from Antonio, who is a junior brown belt in blended martial arts and an aspiring photographer. He graduated this spring from Coe College with majors in communications and public relations and a minor in Spanish. His dream job is to become a tour photographer for one of his favorite artists.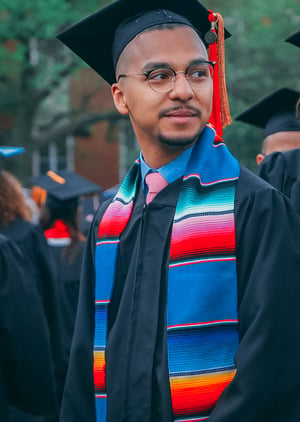 "I love the photos, the process of editing, and the documentation of an artist's life and travel," said Antonio.
Learn more about Antonio through his answers below.
Tell us about where you're from, where you grew up, etc.
I was born and raised in Chicago! Some of my earliest childhood memories include taking the Addison bus down to Wrigley to watch the Cubs play.
What are your hobbies? What do you like to do for fun?
Growing up in Chicago, I only had two options of transportation: riding my bike or taking the train/bus. During the summer I would ride my bike all over the city! Another one of my hobbies is photography, which I discovered just my first year of college after a friend of mine showed me the basics. I was able to learn so much and usually take every opportunity to photograph my friends and family. But my longest hobby has been mixed martial arts, which I've been doing since I was about 12. I earned a junior brown belt in blended martial arts right before I went to college and just received my first stripe on my white belt in Jiu Jitsu.
Who inspires you and why?
My grandparents are my biggest inspiration. All four of them migrated to the U.S. so their families could have better lives. Two came from Mexico and the other two risked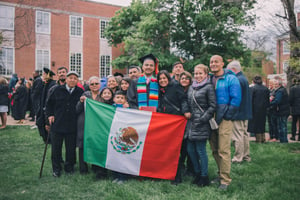 their lives leaving a communist country. They have all taught me valuable lessons on what it means to be humble, remember were you came from, help people like people have helped you, and take advantage of every opportunity because even a small opportunity could change your life.
What would you say is a quote you like to live by?
I have two. "Be who you needed when you were younger" and "Por La Cultura."
Why did you want to work with United Way?
I wanted to be part of an organization that makes a difference in the community. After seeing the work they do and how they help connect people with resources to get back on their feet, I really wanted to be part of the team.