We fight for education, financial stability, and health. Meet three outstanding volunteers who are committed to doing the same.
As we prepare for Time for Art: A Celebration of Volunteers, we want to highlight the finalists for our 2021 Volunteer Awards. These individuals and groups have gone above and beyond to serve their communities over the last year. Be sure to register for Time for Art to see which finalists will be announced as winners!
The Lifetime of Service Volunteer Award honors and celebrates an individual who has shared their skills through volunteering and positively impacted the community throughout their lifetime. Thanks to your votes, the following individuals were selected as finalists in this category:
Name: Alice Tritle
Organization: Mercy Medical Center
As Mercy Medical Center's pianist, Alice has entertained and brought joy to staff and guests for 29 years. Alice plays the piano at the 10th Street lobby, the Hall Perrine
Cancer Center, and the Hallmar Nursing Home. Alice is a self-taught pianist and plays songs by ear; she is willing to play anyone's favorite song and knows all of them by heart. When COVID-19 hit, Alice traded the piano for her sewing machine and began to sew masks for the community. Over 3,000 of Alice's masks have been donated to Mercy, 100+ have been donated to St. Jude's Parish, and 50+ have been given to family members or friends who ask for them.
Today, Alice is back to playing the piano at Mercy and continues to sew masks for those in need. She continues to work diligently for anyone who needs cheering up or a hand, whether that's with a handcrafted mask or playing someone's favorite song.
Alice has given over 6,530 in her 29 years of volunteer service with Mercy Medical Center.
Name: Arlan Braun
Organization: Aging Services
Since 2002, Arlan has volunteered over 6,000 hours, driven over 52,000 miles and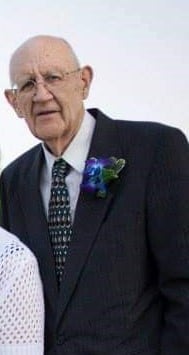 given 6,000 rides to older adults through Aging Services' transportation program. His trips help older adults keep medical appointments and before the pandemic, ran essential errands such as buying groceries, visiting the bank, and picking up medications at the pharmacy.
When an older adult loses or chooses to give up their license, they are faced with an incredible loss of independence. Arlan helps make this situation better by offering a way for our clients to get places they need to go to support their health and well-being, at no cost to them. This directly supports Aging Services' mission of helping individuals to stay independent for as long as possible. Arlan has also been instrumental in volunteering during the pandemic, and has been flexible with his schedule to help serve as many individuals as possible.
Name: Sister Susan O'Connor
Organization: HACAP, Mt. Mercy University Foundation, Mercy Foundation, Diversity Focus, Witwer Center, Meth-Wick, Waypoint, Healthy Linn Care Network, and many others.
Over the last 50 years, Sister Susan has become one of the greatest champions for local nonprofits by the time and hours she's spent on various boards and committees.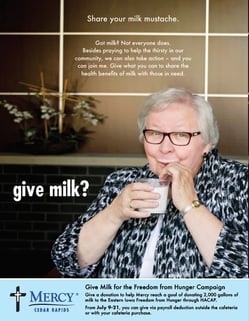 She has been a continuous advocate for HACAP and the services they provide. Sister Susan played an instrumental part in HACAP's process of Iowa Community Action Association's Pathways to Excellence and was a key leader in the pandemic and derecho recovery process. She also plays a major role in spreading the word about fundraising for HACAP's annual Great American Milk Drive to help the food reservoir.
Sister Susan has received multiple awards for her service to the community, including the Governor's Volunteer Award and HACAP's Rozie Schermerhorn Award. Her leadership, combined with life experience, has impacted the lives of many local Iowans.