We fight for education, financial stability, and health. Meet three outstanding volunteers who are committed to doing the same.
As we prepare for Time for Art: A Celebration of Volunteers, we want to highlight the finalists for our 2021 Volunteer Awards. These individuals and groups have gone above and beyond to serve their communities over the last year. Be sure to register for Time for Art to see which finalists will be announced as winners!
The Hand Raisers Volunteer Award honors a volunteer who demonstrates a commitment to transform the community in one of United Way's focus areas of Education, Financial Stability, or Health. Thanks to your votes, the following individuals were selected as finalists in this category:
Name: Cynthia McCoy
Organization: His Hands Free Clinic
Cynthia is a volunteer pharmacist with His Hands Free Clinic. With her background, insight, and willingness to use these skills, His Hands has been able to continue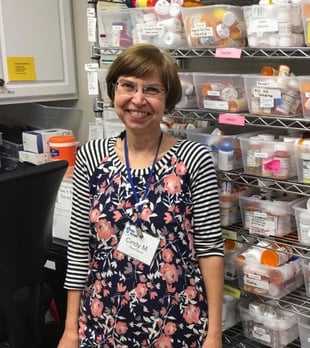 providing quality medication assistance to those in our community without adequate resources. Cynthia has been instrumental in establishing protocol, staying up to date with pharmacy codes, and other problem solving. Without her knowledge and skills, the clinic would not have been able to provide medication assistance to patients because of the rapidly changing landscape.
Cynthia has remained an active volunteer, even after moving several hours away. On numerous occasions, Cynthia has been praised for her interactions with patients. When she provides them with medication, it is an interaction of compassion, kindness, and treating everyone with dignity and respect, in addition to understanding the medications and usage that the doctors have prescribed.
Cynthia gave over 35 hours to His Hands Free Clinic within the 2020 calendar year.
Name: Judy Gard
Organization: YPN
Judy, who began volunteering with YPN in the summer of 2019, has always strived to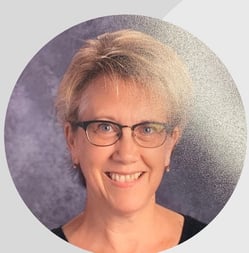 create a safe and welcoming environment for children in childcare. Her contributions have been felt throughout the organization, especially with the Eastern Iowa Diaper Bank. Her work and commitment to distribute diapers to families in need have been instrumental, especially with the pandemic and derecho, and she goes above and beyond to make sure as many families as possible have clean and dry diapers for their children.
Judy brings an early childhood paraprofessional background to YPN and believes early intervention is critical to achieving happy and healthy families. By volunteering during Thursday group nights, Judy is directly involved with these families and jumps in whenever needed to help with building relationships and encouraging families to support each other.
Judy served 161 hours within the 2020 calendar year.
Name: (Everett) Dean Bennett
Organization: Metro Catholic Outreach
Since day one, Dean has been a hands-on supporter and volunteer at Metro Catholic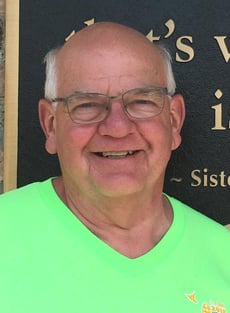 Outreach. From carrying food baskets to cars to delivering weekly HACAP orders, Dean is always ready and willing to help out wherever he is needed. His knowledge of MCO, as a whole, is a valuable resource for new volunteer training or group supervision, and has increased the organization's efficiency and capacity to help feed more families in the area. Dean also serves as the General Mills retiree contact for MCO, which allows him to bring 3-4 pallets of cereal and snacks each quarter.
Dean's volunteer service also includes guiding and educating pantry service groups ranging form middle school students to AmeriCorps/NCCC training crews. These groups are educated on food insecurity, the clients MCO serves, and the challenges families face when they can't consistently afford eating healthy food. Without Dean's attention to detail, MCO would not be able to provide this education without the foundation he has built as a volunteer.
Dean served over 200 hours within the 2020 calendar year.