Learn about three young professionals in Eastern Iowa who are making big impacts with their volunteer efforts.
As we prepare for Time for Art: A Celebration of Volunteers, we want to highlight the finalists for our 2021 Volunteer Awards. These individuals and groups have gone above and beyond to serve their communities over the last year. Be sure to register for Time for Art to see which finalists will be announced as winners!
The Emerging Volunteer Award honors an individual in high school, college, or young professional under the age of 40 who has made significant volunteer contributions to improve the community. Thanks to your votes, the following individuals were selected as finalists in this category:
Name: Emmerson "Emma" Speer
Organization: PHS Key Club, Cedar Valley Humane Society, Usher's Ferry Historic Site,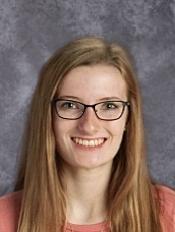 Gems of Hope Youth Advisory Board, Miracles in Motion, ARC, YPN, HACAP, Families Helping Families, Habitat for Humanity, and more
As the president of Prairie High School's Key Club, Emma leads a group of over 90 high school student volunteers in both on-site and virtual events to make her school and community a better place. With the onset of COVID-19, Emma came up with numerous virtual volunteer opportunities to help others, such as making meals for neighbors, reading books virtually to youth, or making cards for residents in care centers. These virtual volunteer opportunities will continue to be available in a post COVID-19 world, as Emma hopes that people from all walks of life will want to participate in this new type of volunteering.
Along with her work in PHS Key Club, Emma helps paint houses for Habitat for Humanity, makes tie blankets for the Catherine McAuley Center, and prepares meals for families in local hospitals, among many other volunteer opportunities.
Emma served over 75 hours within the 2020 calendar year.
Name: Haley Stutt
Organization: Willis Dady Emergency Shelter, Catherine McAuley Center, Young Parents Network, Matthew 25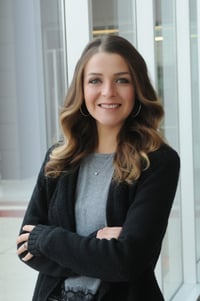 In the aftermath of the August derecho, Haley raised over $4,000 and over 5 carloads of donated supplies through help from her workplace, family, and friends. These donations were used to purchase supplies such as food, personal hygiene items, blankets, diapers, clothing, and much more to several nonprofit organizations in Cedar Rapids, as well as several grass root efforts. Haley also provided these organizations with monetary gifts to use for their own efforts.
Since the storm, Haley has shared her story with coworkers and other individuals, which raises awareness about the devastating effects of the derecho—specifically with low-income neighborhoods—and how needs still exist around food and housing insecurity in Eastern Iowa.
Haley served 800 hours within the 2020 calendar year.
Name: Mikal Kidder
Organization: His Hands Free Clinic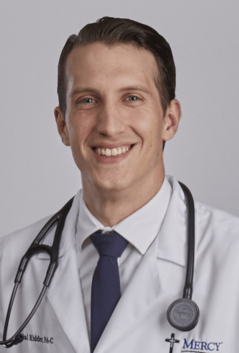 A full time practitioner in the Mercy Cardio Thoracic and Vascular Clinic, Mikal volunteers as a physicians assistance at His Hands Free Clinic. Mikal provides quality healthcare services to those within the community without adequate resources or insurance. His work is greatly appreciated, as there is a great need for additional medical practitioners to serve those who need these resources. Mikal has also provided interpretation services in French, which ensures that those who speak only French get their concerns understood and ultimately cared for.
Mikal has been described by others as kind, quiet and professional who goes above and beyond his role to help where needed. From asking nursing staff how he can help, to cleaning exam rooms and taking out trash, his character consistently shines through and reflects his dedication to his role at His Hands Free Clinic.
Mikal gave over 39 hours to His Hands Free Clinic within the 2020 calendar year.